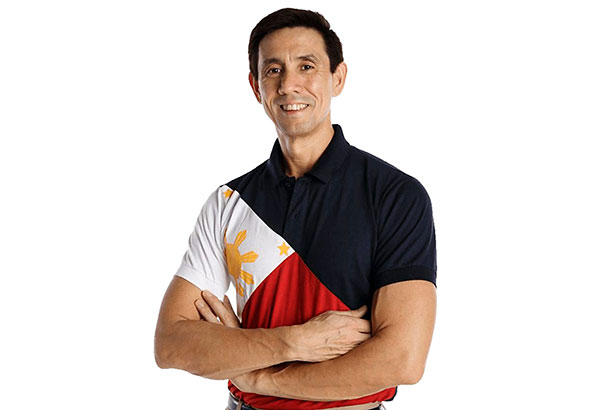 Filipino bowling back on track
MANILA, Philippines — Four-time World Cup champion and national team head coach Paeng Nepomuceno said yesterday Philippine bowling is back on track with resounding results this year but to continue making waves internationally, the sport needs a godfather to support athletes who want to become full-time competitors.
"Our problem is our athletes either work or go to school so they can only practice at night, 7 to 9:30 p.m. thrice a week and other nights are for strength and conditioning," said Nepomuceno. "They arrive tired from work and school and still have to contend with traffic. Our counterpart countries have full-time athletes. If we only had more support, we could develop full-time pros."
Nepomuceno said he's also hoping the Rizal lanes are renovated so national athletes can practice any time and play more. "We aren't far behind in terms of technique and talent," he said. "We just need more seasoning. Countries like Malaysia, Singapore and Thailand have funds to compete in the US pro tour regularly. In fact, they were in the US for a month competing in various tournaments before the recent World Championships in Las Vegas. My dream is to have the same budget so we can compete on even terms."
Overall, Nepomuceno said Philippine bowling enjoyed a resurgence this year. Krizziah Tabora won the World Cup, ending a 14-year drought for the Philippines on the throne in either the men's or women's division. She's the third Filipina to capture the prestigious trophy after Lita de la Rosa in 1978 and Bong Coo in 1979. Nepomuceno himself captured the World Cup in 1976, 1980, 1992 and 1996. C. J. Suarez took it in 2003.
Aside from Tabora's feat, the Philippines bagged silvers at the Asian Indoor and Martial Games in Turkmenistan last September. Kenneth Chua gained the silver in men's singles while Liza del Rosario, Alexis Sy, Tabora and Lara Posadas combined for the silver in the women's team of four. Chua ruled the men's division and Posadas the women's at the Philippine International Masters, an Asian tour stop, at the Starmall last May. To top it all, the Philippine men's and women's teams qualified for the World Championships in Las Vegas last Nov. 24-Dec. 4. The men hadn't qualified in 11 years and the women in four so making it back in both divisions was a breakthrough in only Nepomuceno's second year as head coach. The downside was the Philippines' dismal showing at the SEA Games where only the women's team of five made up of Tabora, Dyan Coronacion, Del Rosario, Posadas and Lourdes Arles brought home a bronze medal.
At the World Championships in Las Vegas, the country's best finish was sixth by Del Rosario in singles. She missed the quarterfinals by 17 pins. Del Rosario advanced to the Masters finals which consisted of the top 24 bowlers based on total pinfalls in all previous events but finished 20th. In the trios, the best finish was 19th of 72 by Chua, Merwin Tan and Kevin Cu. The other men's trio of Jomar Jumapao, Raoul Miranda and J. P. Macatula wound up 39th. In the women's division, the trio of Del Rosario, Sy and Tabora placed 21st of 60 while Liza Clutario, Bea Hernandez and Posadas ended up 34th. In the team of five, the men finished 20th of 37 and the women, 16th of 30.