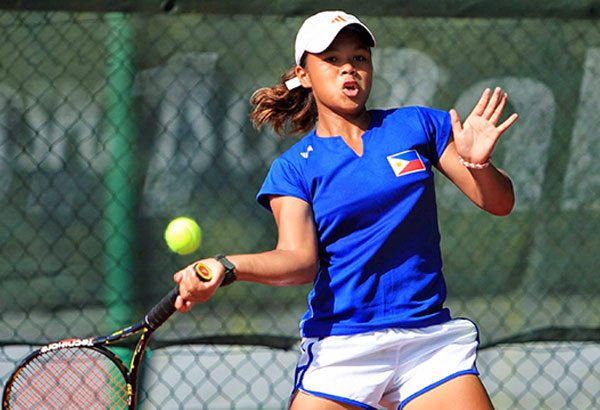 Iglupas, Capadocia seal Pintaflores Open clash
(The Philippine Star) - November 2, 2017 - 4:00pm
MANILA, Philippines — Khim Iglupas sustained her top form and came away with a 1-0 (ret.) win over Shaira Rivera to arrange a showdown for the women's crown with Marian Capadocia in the Palawan Pawnshop-Palawan Express Pera Padala Pintaflores Open Tennis Championship at the Sacata Tennis Club in Negros Occidental yesterday.
The second-seeded Iglupas used her power and experience to demolish Yasthyme Rivera, 6-1, 6-0, and Janelle Llavore, 6-1, 6-2, then the Iligan City ace made short work of Rivera to gain a crack at the championship in the event hosted by Mayor Gerardo Valmayor Jr. and the local government units of San Carlos City.
No. 3 Capadocia cashed in on the early ouster of top seed Clarice Patrimonio to clinch the other finals berth with a 6-2, 6-2 romp over Elsie Abarquez, who stopped Patrimonio's tormentor, 6-2, 6-1, in the quarterfinal round of the tournament sanctioned by the Unified Tennis Philippines headed by OIC Criston Carmona and backed by Vice Mayor Rene Gustilo, Julio Ledesma IV and Vice Gov. Bong Lacson.
Top seed Jason Patrombon and No. 2 PJ Tierro stayed on title collision course in the men's side as they trampled their respective rivals to lead the Final Four cast in the event serving as part of the host city's Pintaflores Festival celebrations and supported by Palawan Pawnshop led by president/CEO Bobby Castro and Slazenger.