Phl snooker star Lordan dead at 29
MANILA, Philippines – Swagger. Simple. Smart. Silent. Shifty.
Such words that can describe a young athlete filled with so much talent, potential and dream.
All of these are gone as bangungot snatched the life of Rodolfo Lordan, Jr. at a young age of 29 last April 5.
He was last seen by his family when he said he was tired from completing all the requirements for his next stint. Before his untimely death, he was preparing for an upcoming tournament in Dubai where he was slated to compete in a prestigious tournament and was supposed to join prominent Filipino pool player Joven Alba in the said country and visit his girlfriend there.
Lordan, Jr., or "Utoy" as fondly called by family, friends and colleagues started playing cue sports when he was still a child often standing on case of wines and beers to play on the table. The passion and interest got the better of him as he decided not to pursue high school education despite being enrolled by his parents twice. He wanted to help his family with the finances.
Tagging along with the best friend of his father, he was able to sharpen and polish his game until he was discovered in Star Billiards in qualifying tournaments where he was able to pull off stunning upsets over prominent pool giants.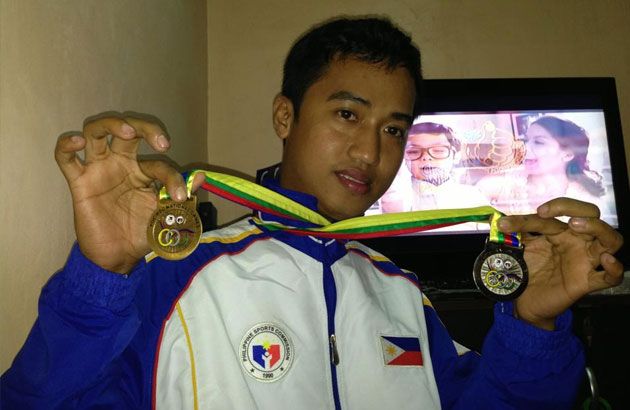 Lordan won medals representing the Philippines in several editions of the Southeast Asian Games. Photo courtesy of Ana Marie Lordan
An unknown in local sports, but a popular name in the cue sports industry, Lordan Jr. was a veteran campaigner of international competitions, representing the country during the Southeast Asian Games in 2007 (Thailand), 2009 (Laos), 2011 (Indonesia) and 2013 (Myanmar), wining silver and bronze. He was also invited to the top snooker events all over the world, and won in tournaments in Japan.
According to his teammate Alvin Barbero, "Since he was older than me in the National Team, I would consider him as my teacher and mentor. You will definitely learn a lot watching from him. He is one of those few rare players that can easily shift from snooker to billiards and vice versa. He made the game easy and simple to play that opponents find him tricky".
"His life was about snooker and billiards", shared to us by his older sister Anna Marie, "He was so happy when he got to meet his idols Efren Bata Reyes and Ronnie O' Sullivan (popular English snooker player). His ambition in life was just to qualify for the World Pool Championships. At a young age, he had a sense of responsibility. His other joys in life were buying gadgets and mobile phones."
He may have never achieved some of his goals, but he has definitely made his country proud most especially in the field of snooker.