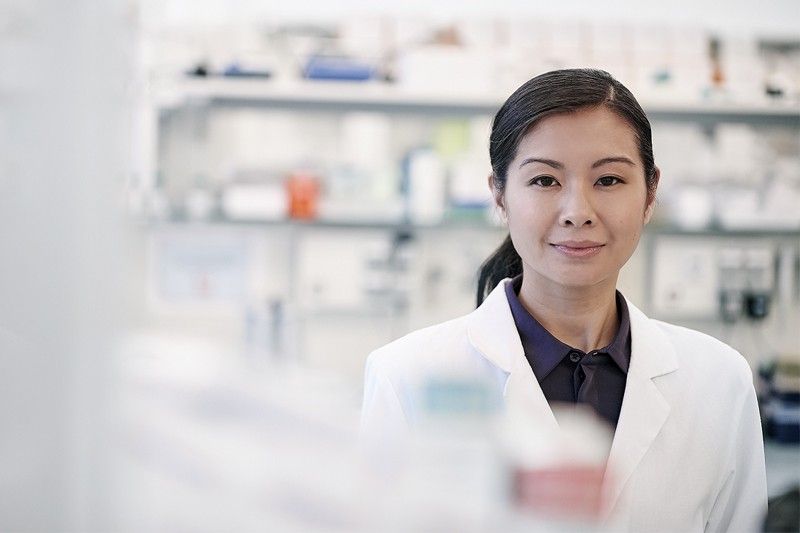 Philips FHI 2020 study reveals experiences, challenges, opportunities for younger healthcare professionals.
Photo Release
The role of data and technology in transforming the Philippine health care system to deliver value-based care
Ashwin Chari
(The Philippine Star) - November 27, 2020 - 8:00am
MANILA, Philippines — Across the globe, the digitization of health care systems is an ongoing process. In the Philippines, we have begun our process of digitizing health systems, given the rise of telehealth solutions and other health technology solutions.
However, as the pandemic continues to affect the nation, we still have a long way to go as our health care professionals are faced with new issues and struggles every day. We know that technology is a key element in transforming our health systems, but what exactly is its role when it comes to better delivery of value-based care?
Philips has always believed in the importance of value-based care rather than volume-based care. Hospitals and health care practices around the world are increasingly shifting towards value-based care, which refers to the concept of health care professionals (HCPs) receiving reimbursement based on patient health outcomes rather than on the volume of tests or procedures completed. There is a general acceptance in the health care industry that the value-based care model is necessary for the future success of health care systems.
Recently, Philips released the Future Health Index (FHI) 2020 report entitled, "The age of opportunity: Empowering the next generation to transform health care." The report emphasized that data and technology, together, have the power to build health care systems robust enough to deliver value-based care.
While concepts such as data and technology may be challenging to navigate, their role is simple. Technology plays a fundamental role in the transformation of our health care systems as it paves the way for two main outcomes – improved workflow experience for health care providers and improved patient experience.
Harnessing technology for improved workflow and satisfaction for care providers
With the COVID-19 pandemic, health care workers have experienced immense fatigue as they tirelessly work towards caring for the patients afflicted by the disease. At the same time, younger HCPs are still highly dedicated, despite high patient caseloads and workplace challenges. Amidst COVID-19, the additional pulse survey found that doctors now have a deeper sense of purpose and are more likely to stay in medicine, and have improved and refreshed skill sets during this time.
The FHI 2020 study reported that the surveyed health care professionals in APAC believe that the right technologies, and the proper adoption, training, and implementation of these, could reduce their workload and decrease stress levels.
The study also revealed that while health care professionals across APAC have a positive view of the impact that data and technology can have on health care, they raised that a lack of interoperability is a logistical barrier to adoption at their respective hospitals and practices. Incomplete information and incompatibilities between different systems make it challenging for health care professionals to get a complete view of their patients.
Improving the overall patient experience with data-driven technology
It can be said that the end-goal of every health care professional and institution is to improve a patient's quality of life across the health continuum, from hospital to home. The FHI 2020 study revealed that younger health care professionals surveyed in APAC see technology's potential to improve the overall experience for the patients and to achieve better patient outcomes.
However, with the rise of data-driven technology, this could also pose potential risks when it comes to data privacy, security, and other related concerns. Thus, a key point that was raised by HCPs in the FHI 2020 study is that anonymized health data could be very beneficial to patient care. By giving patients the assurance that their data is safe and secure with every health care professional they encounter, they can be at ease knowing that they are being given the best care.
Where are we today?
We have already begun our journey into the digital transformation of our health care system. With the rising investments in digitalizing health solutions, we have begun to understand the role that data and technology play when it comes to driving our health care system into the future so that we can provide accessible, high-quality, and affordable care to all those who need it.
As the world is moving towards value-based care, we know that there are a lot of gaps and challenges that we have yet to address. Far from removing the human element to health care, our care providers believe in the benefits of technology to both their professional satisfaction and patient experience and outcomes.
These insights from the Future Health Index 2020 report provide critical areas for health care leaders and policymakers to address. With younger HCPs shouldering a growing number of responsibilities, it's important that we evaluate how to better engage them to enable them to thrive and contribute positively to an evolving health care landscape.
The future of health care is all about connecting systems, hospital departments, and care pathways, and enabling data sharing across the health continuum. This is the time for us to harness the power of data technology to transform health care. This is the age of opportunity.