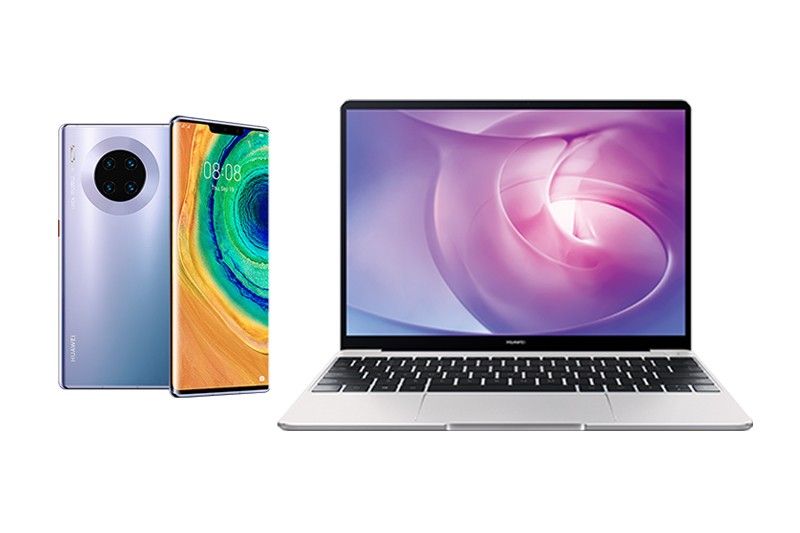 With Huawei, there will always be a perfect device that can fulfill your New Year's resolutions without a hitch.
Photo Release
Start 2020 right: New Year's resolution ideas to welcome the year
MANILA, Philippines — Putting all positive and negative events aside, you can't deny that 2019 has been a profound year, filled with life-changing lessons and unforgettable experiences to last a long time.
Starting the year right can be daunting. As a result, many create resolutions and goals in hopes that 2020 will turn out great.
Unsure of what goals to set for the New Year? Here are some resolutions to help you start with a clean slate.
Improve your work ethic
Even if you've accomplished your work goals, there's always something to improve on. How about taking your productivity to the next level by getting a laptop and smartphone that work as one?
With just a simple tap, the MateBook 13 and Mate 30 Pro, both from Huawei, transform into one device even without internet. The smartphone's screen can be seen on the laptop, allowing files transfer while arranging your work calendar at the same time.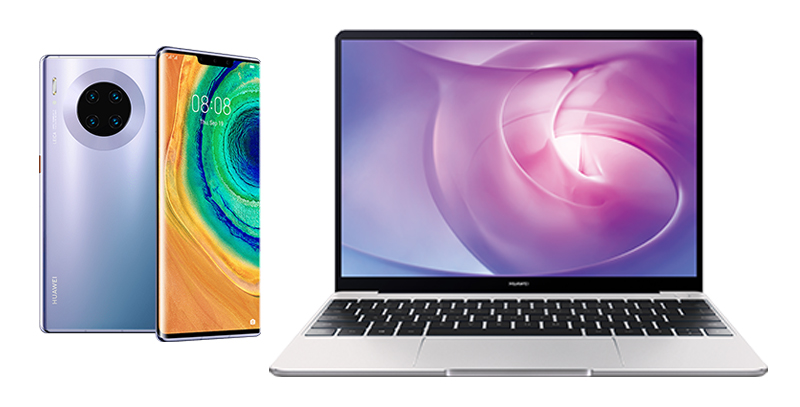 There's nothing to worry about the MateBook 13's battery life since it can last up to 10 hours. You can even leave your charger at the office when you're on the go.
But that's not all; the Mate 30 Pro is your ideal companion with its Kirin 990 chipset that ensures smooth experience, especially when juggling a lot of tasks and appointments. It also goes beyond smartphone photography with its state-of-the-art quad camera.
Be fit and healthy
It's the same old New Year's resolution. You want to lose weight but as soon as Media Noche is served, you promise that you'll only eat today. The routine continues until the year is over—and you forget your resolution completely.
Managing your weight is not easy, especially when you have to attend a lot of events. This is why it's important to keep track of your fitness routine diligently. Having a fitness app on your smartphone can help but it's not consistent enough.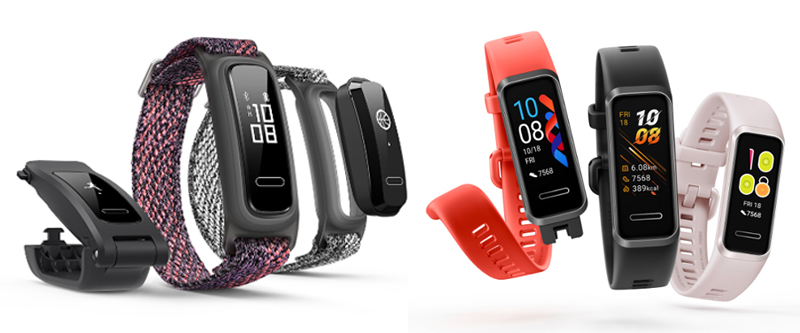 Huawei offers a range of fitness trackers that corresponds to everyday use. As your life assistant, the Band 4 and Band 4e motivate you to become a healthier version of yourself with trackers that monitor your condition.
The Band 4 prioritizes your health by monitoring your heart rate even when you're busy doing your daily tasks. It vibrates when it exceeds the maximum average rate and motivates you to get active by providing accurate results of your steps, distance, speed, pulse rate, and calories so you don't have to adjust to fit your prescribed workout routine.
On the other hand, the Band 4e records your jogging and basketball performance, while it's attached on your shoe. In collaboration with China Institute of Sport Science, the Band 4e provides a detailed analysis of your performance.
Prioritize resting and self-care
Working hard feels like second nature since we live in a fast-paced world. There's nothing wrong in doing your best but it's important to take care of yourself every once in a while.
Taking it easy is easier said than done especially when things get stressful. As a result, we tend to feel guilty when we take a rest. It's important to set time for self-care to ensure that you can hustle at your best.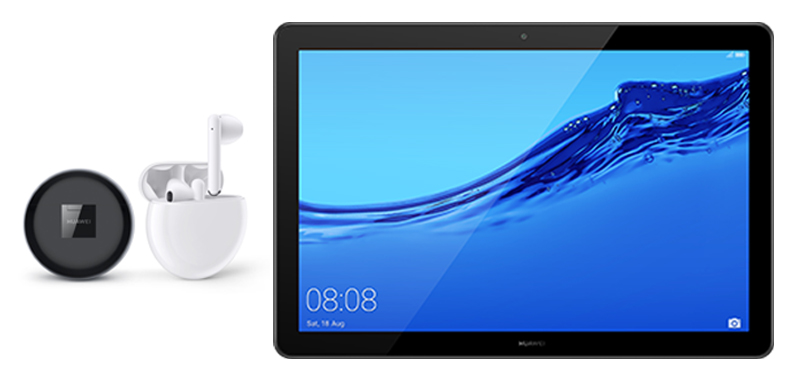 The MediaPad T5 and Freebuds 3 are perfect companions when you want to rest after a long day. Once you connect the earphones to the tablet through Bluetooth, you can snuggle in the covers as you watch Netflix and chill sessions all day long.
With the MediaPad T5's wide screen, you can enjoy crisp and clear viewing experience. You don't have to worry about portability and convenience since it features the best of both worlds—while you enjoy your me-time. The tablet is powered by MUI 8.0 software, ensuring a smooth user experience.
As the world's first open-fit, active noise-canceling Bluetooth earphones, the FreeBuds 3 provides a rich sound quality wherever you are. It also includes a noise-canceling feature if you don't want to get distracted by background noise.
With Huawei, there will always be a perfect device that can fulfill your New Year's resolutions without a hitch. Connected to one another, all these products stand out.
Huawei's "Together 2020" promo features exciting discounts and freebies on selected smartphones and other products. Customers can also avail themselves of P2,000 discount on Huawei Freebuds 3 when they purchase a Huawei Mate 30, Huawei Mate 30 Pro, Huawei P30 Pro, Huawei P30 or Huawei Nova 5T in selected stores. Promo runs until January 5.
For more information about Huawei's Together 2020 campaign, visit https://consumer.huawei.com/ph/campaign/together-2020/ or Huawei's official Facebook page.