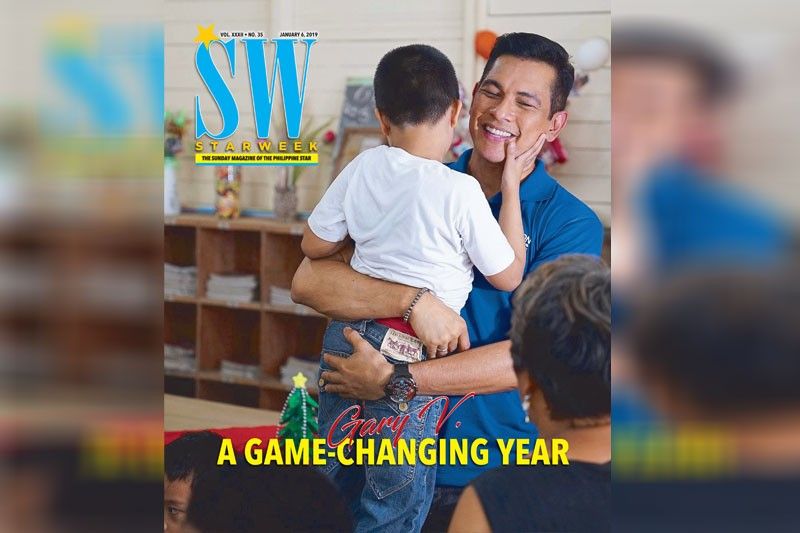 Gary V. A Game-changing year
MANILA, Philippines — 2018 was a challenging year for Gary Valenciano, seeing the normally energetic singer facing a bout with cancer and surviving heart surgery. "I cannot say that I'm 100 percent back, because it's really going to take a little time," he admits, but his latest tests have shown great improvement.
Through it all, Mr. Pure Energy's spirits remain hopeful as he looks forward to a better 2019. "Over all, it feels good that I'm on the comeback trail. I'm able to go back to the gym, biking again, performing again," says Valenciano. "It's enough for me to continue doing what I love."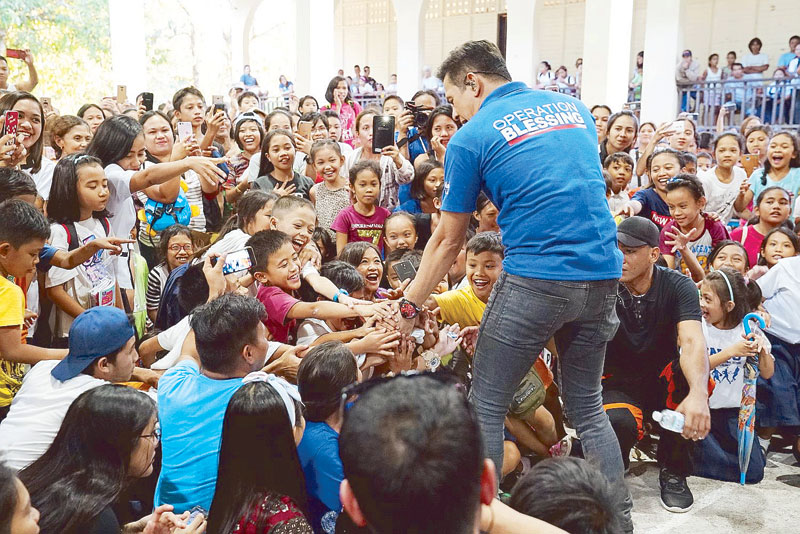 Adoring fans reach out for Gary V.'s hand as he performs as a volunteer for Operation Blessing.
What keeps Valenciano motivated is everything that he still wants to accomplish. One of these projects is Face to Face, wherein the all-around performer will have 35 free concerts in 35 universities for an intimate series of shows that will allow him to interact with graduating college students "and hopefully give them some direction as they step into the real world."
The tour was originally planned in celebration of Valenciano's 35th anniversary in the business last year, but was postponed to 2019 because of his health issues.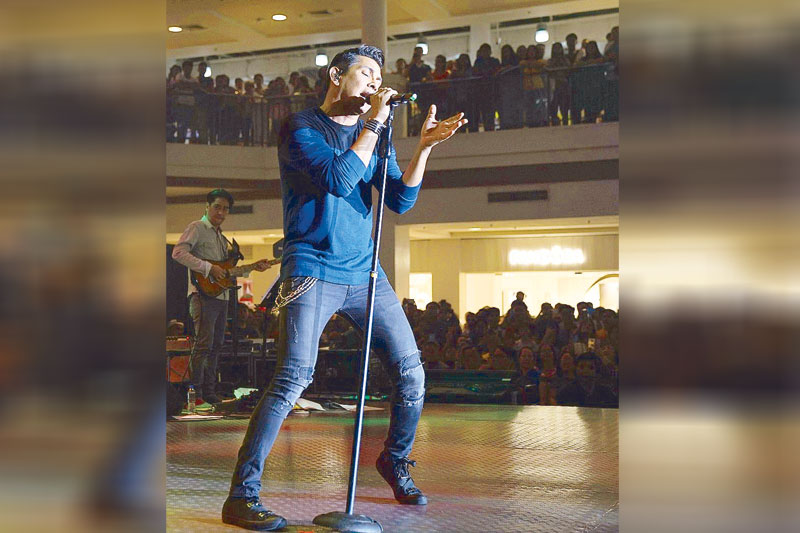 Valenciano says there is an urgency for him to do this because he noticed the rising statistics in young people dealing with anxiety and uncertainty. "While I still can perform, I'd like to do it in the most impactful of ways. That's what's keeping me going."
Another project that Valenciano has been working on for the past three years is Awit at Laro, an album that aims to promote traditional Filipino children's games and folk songs through visual arts and music. It is Valenciano's biggest recording to date and was launched last year in celebration of his 35th year in the industry, his restored life and UNICEF's 70th year in the Philippines – Valenciano is a UNICEF national ambassador.
The project is the brainchild of Bambi Mañosa-Tanjutco. Valenciano remembers, "It started about three and a half years ago. We were in San Vicente, Palawan when our family friend Bambi Mañosa brought it up." Mañosa had just finished a successful event with the Ayala Town Center called Laro and her father, National Artist Bobby Mañosa (who is also Valenciano's godfather) challenged her with the question: what's next?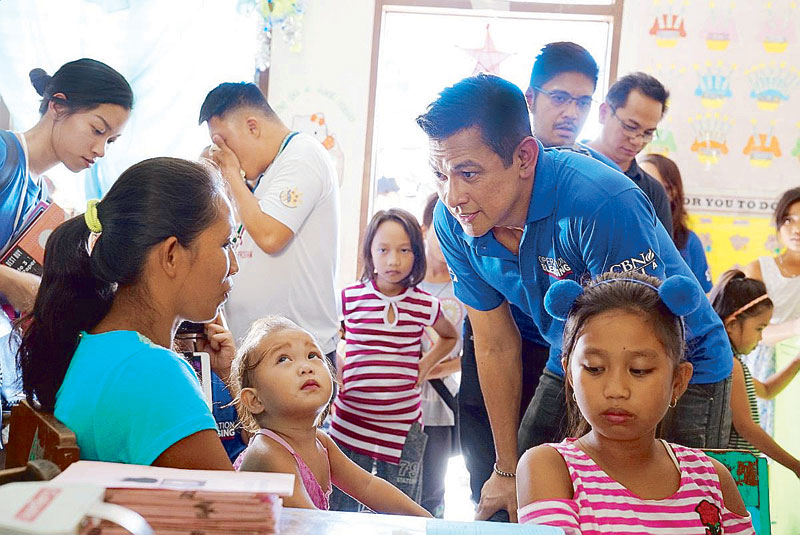 Valenciano, together with the Shining Light Foundation, partnered with Operation Blessing Foundation Philippines, Inc. in an outreach program in his hometown in Camalig, Albay last year
Brainstorming together, Valenciano and Mañosa decided to add Awit to the project. "Immediately I saw the potential of a project like this, although I knew it was going to be very ambitious," says Valenciano. "It can't just be me. It's got to be a concerted effort of Filipino artists... This is not just an album, it's an advocacy."
Described as a game-changer, the project assembles over 70 musical artists, recording 20 brand new songs, coupled with 20 drawings and paintings by the country's most brilliant visual artists published in a coffee table song book.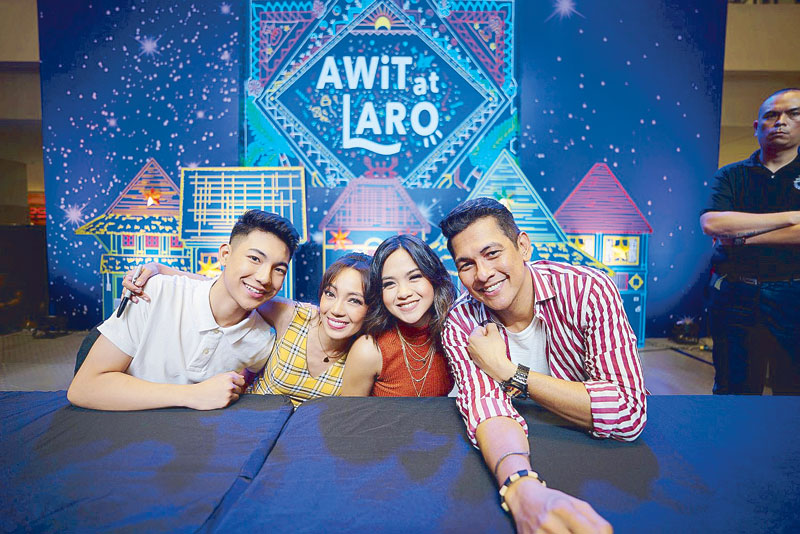 For Awit at Laro, he brought together some of the most popular artists today including Darren Espanto, Jona and Lara Maigue
Awit at Laro also had a mall tour last year, where Valenciano saw families bonding over games from the parents' childhood. "Knowing the ingenuity of the Pinoy child, they'll probably even enhance it," says Valenciano.
He adds, he does not expect to eliminate the use of cellphones as they are a necessity today, but he is glad to see children going online to Google information on the games – and then going out to actually play. "Go out and use more than just two fingers to play. Use the entire body," Valenciano encourages.
"This is the most special album for me," says Valenciano, recalling the challenges of bringing artists together for the project – not just singers but composers, songwriters and arrangers.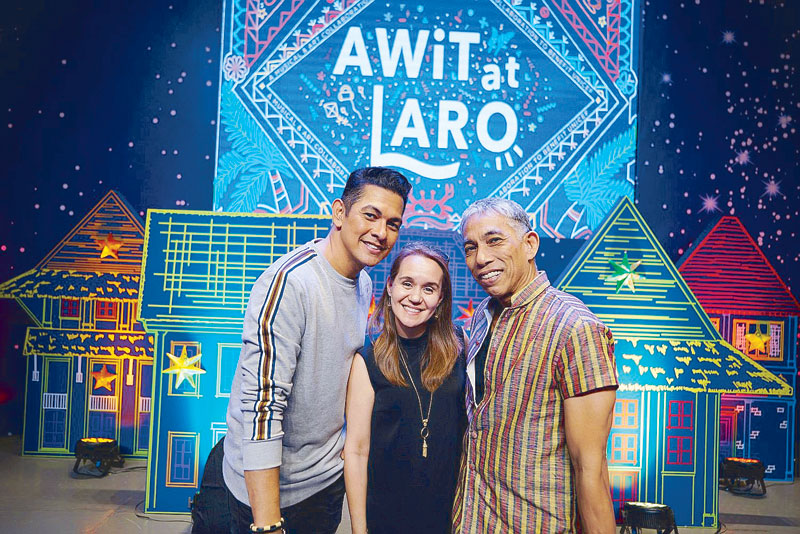 Valenciano is joined by Bambi Mañosa-Tanjutco and fellow musician Joey Ayala at an Awit at Laro event
"There has been a good response from people who want to be a part of what UNICEF stands for, which is to fight for the rights of every Filipino child," he adds.
The project's beneficiaries are UNICEF Philippines, the Shining Light Foundation Inc., Museo Pambata and Tukod Foundation Inc.
This year, Valenciano celebrates his second lease on life after a game-changing 2018. "It really made me realize that there was nothing humanly possible that I could do at that time," he says, recalling the moment he learned about his heart blockage. "The only thing I could do was to put my hands together and pray."
Valenciano approaches life and career differently now. "There's a lot that I think of more than before," he says.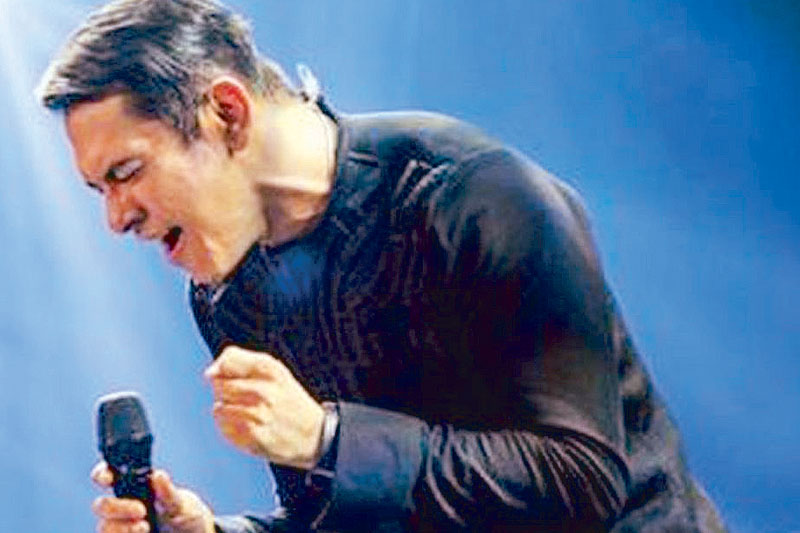 At a recent corporate gig of only about 700 people, Valenciano shares, "Before I stepped out on that stage, I knew that it's not the Araneta Coliseum, it's not the MOA Arena. But they're there and they're watching and they're listening. So what are you going to share with them so that when they step out of here they can feel better about themselves, they can look forward to better days ahead? That's the way I look at every performance now, even for television. What is it I can impart and leave? If it's part of the legacy that I can leave behind, which is to be a man of inspiration and hope and encouragement, I'd like to continue doing that."
He says, "That's how I'm going to approach every show from now on. It might be my only chance to spend time with them, so let's maximize that."
Looking towards 2019 with hope, Valenciano says, "The New Year will be emotional for me because of the entire 2018 and what we've gone through – not just me, but what my family has gone through in 2018. But I guess it's good because I can look forward to 2019 and perhaps say, it may not be as challenging as 2018. But for whatever may come, if I got through 2018, I'll get through 2019."
Awit At Laro is distributed by Star Music and is available for live streaming on Spotify and for download on iTunes and Amazon Music. Visit the website www.awitatlaro.com for more details.