The resilient filipino microentrepreneur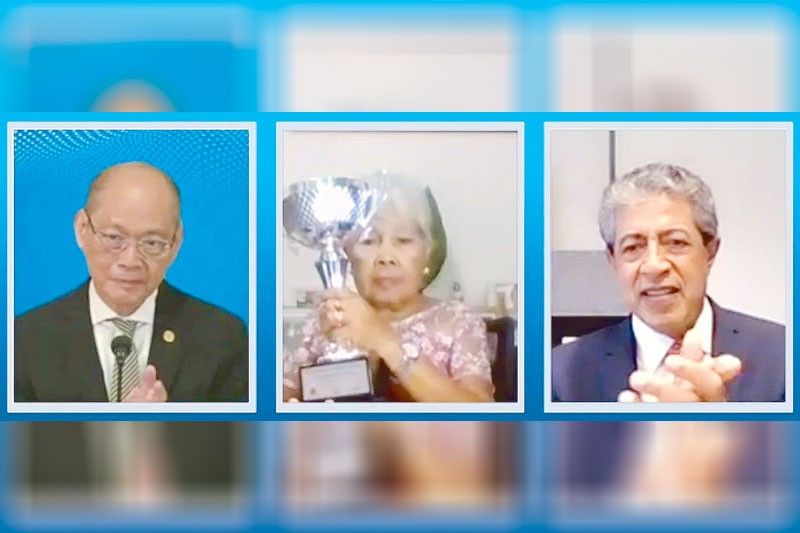 The Citi Microentrepreneurship Awards (CMA), an initiative of Citi Foundation in collaboration with the Bangko Sentral ng Pilipinas (BSP), Citi Philippines, and the Microfinance Council of the Philippines, Inc. (MCPI), is an annual program that recognizes Filipino microentrepreneurs and provides them various opportunities to further improve their businesses. Through its 18 years, CMA has given support to over 150 winners in the Philippines whose businesses have contributed to generating employment in their communities.
The 18th CMA honored 10 microentrepreneurs, led by National Winner Luzviminda Sunit, who owns a dried fish business. She and her husband initially started selling dried fish with an income of P150 and the business has expanded with stalls in the markets of Bogo City, Medellin in Cebu and delivers to the province of Leyte. Even with the pandemic hitting businesses, Luzviminda believes in the value of "tulungan sa puhunan" and helped her relatives and employees by giving them small capital to start a business.
Regional Awardee for Luzon was Renalyn Brondial, Regional Awardee for Visayas was Medelina Cansancio, Regional Awardees for Mindanao were Luz Bangos and Rosalyn Espenorio, and Youth Microentrepreneur of the Year was Joymar Olarte. Also awarded were four COVID Response Champions: Florence Ao-wat, Josephine de Lara, Ivy Millare, and Dominador Vergara Jr.
Present during the virtual awarding ceremonies were BSP governor Benjamin Diokno and Citi Philippines chief executive officer Aftab Ahmed, who were co-chairs of the National Selection Committee (NSC); MCPI chairperson Eduardo Jimenez; NSC members Imelda Nicolas, Salve Duplito, Dr. Fidel Nemenzo, Sandy Prieto-Romualdez, and Fernando Zobel de Ayala.
Pepper takes the spotlight at three guys and a grill
My friends, Duncan Gates from New Zealand and Tom Thurnherr from Switzerland, have introduced two new specials from Three Guys and a Grill. The Pepper Burger is made of a pure Brazilian beef patty with lettuce, beer-battered onion rings, and au poivre (pepper) sauce in a baked potato bun.
The Pepper Dog is a peppery Hungarian sausage topped with black pepper aioli and fried onions.
These sandwiches were created to add to their growing selection of sausages and burgers that are currently available at their branches in 4364 Valdez Street, Poblacion, Makati; on Padre Faura corner MH del Pilar in Ermita, Manila; or in SM Mall of Asia. These can be ordered on Foodpanda also.
* * *
Check out @threeguysandagrill on Instagram and Facebook.
Follow me on Instagram @pepperteehankee.