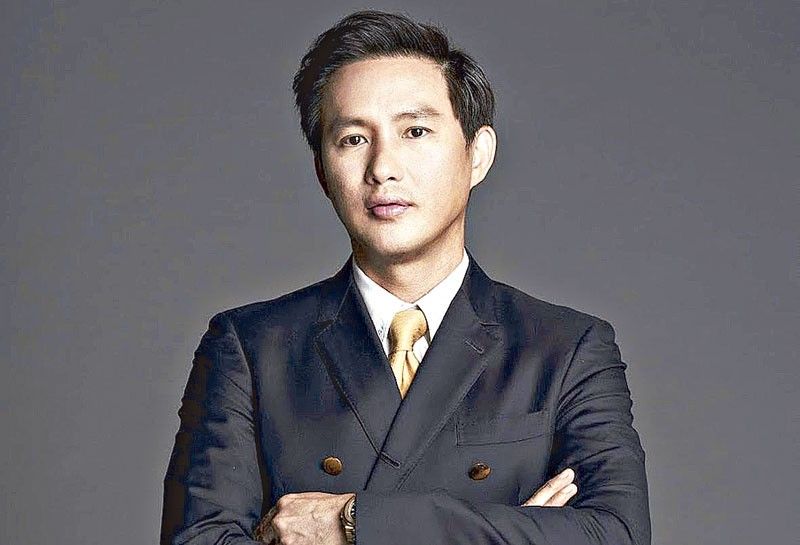 SM Supermalls president Steven Tan.
10 tips for moving up the corporate ladder
In May 2018, we featured then newly promoted chief operating officer of SM Supermalls Steven Tan. Less than two years later — 18 months to be exact — SM Prime Holdings Inc. president Jeffrey Lim announced the promotion of Steven as the new president of SM Supermalls.
This news came as a happy surprise to everyone. Surprise because it seemed just yesterday when Steven was just promoted, and happy because everyone who knows Steven — from his bosses, to SM merchants, his colleagues and staff — has seen and experienced his competence and brilliance.
Steven obtained his master's degree in Business Administration at the Ecole Supérieure de Commerce de Paris. He began his career in hospitality management in various hotel properties in Asia including Taipei and Shanghai before returning to the Philippines to pursue his career in marketing and communications industry.
"I started my SM Supermalls career in 2004 as a mall manager handling the launch of The Podium. The following year, I was tasked to open SM Mall of Asia, then and now, the jewel of SM Supermalls. Down the line, I headed the Premier Division, composed of SM City North EDSA, SM Megamall and SM Mall of Asia. In our upscaling project, two more malls were added — SM Aura and The Podium. Eventually, I handled the operations of all our 74 malls in the Philippines and seven in China as chief operating officer," Steven shared.
"I never expected this epic career journey and it continues to be a blast every single day."
As a companion piece to his May 2018 write-up on Top 10 career tips for millennials in this column, we asked Steven to share with our readers his Top 10 tips for moving up the corporate ladder.
1.Please leave your baggage at the door (because the weight will slow you down). Baggage refers to anything that is immaterial, irrelevant and unnecessary to achieving your best performance. Examples of baggage: "I am too important for this (seemingly) menial task;" "How will I stand out in this group project and appear promotable?" I work best when unencumbered by hidden agendas and motives. It allows me to focus on the job at hand.
2.Don't throw away your shot. Sounds familiar? I saw Hamilton recently and the song My Shot really resonated. The lyrics go, "I'm not throwing away my shot. Hey yo, I'm just like my country, I'm young, scrappy and hungry and I'm not throwing away my shot." Give it your best effort all the time, every time. This attitude of determination will propel you forward. As they say: you miss 100 percent of the shots you don't take. So, keep at it and stay true to your aim.
3.Work hard. This is a no-brainer but I don't want to just sling these words to you lightly. Hard work trumps any and all talent. In fact, I fully ascribe to the saying that hard work beats talent when talent doesn't work hard. The way to move ahead is to keep a strong work ethic.
4....And work smart. Yes, this goes hand in hand with working hard. The simple reality is that there are not enough hours in a day to do all that you set out to do. So, here is where working smart comes in. Stop directing your energy on unimportant tasks and stick to those that extract the best value and make the most impact. Learning to prioritize makes you more effective and gets more things done. This is the cornerstone of working smart.
5.Surround yourself with the right people. I urge you to be deliberate with the people you choose to spend time with. Seek those who are likeminded and share the same values as you do. Those who lift you up and encourage you to be your best. And equally important: be with those who are better than you. You can't be the smartest in the room. For continuous growth, you are better off with people who have greater skill sets and abilities, wider experience and perhaps even more talent than you do. Learn from them and keep raising your personal bar.
6.Be ready to bounce. Time and again, you will fail. But if you are afraid of failure then you will never win. Let work ethic and mental fortitude to succeed set you apart from the rest. Get back up, and be ready to bounce. I look up to Michael Jordan who admitted to constant failures as the reason for his success. Like a basketball, he kept bouncing.
7.You are only as good as your last work. I advocate confidence but not cockiness. Stop believing your hype, it's a sure pitfall. So you've had a good run so far and you're hitting your targets and making your moves. Do not be complacent. It's all about stamina and consistency. Per project basis. Always think that that is how your superiors rate your performance, whether or not you are ripe for promotion.
8.Always be ready to hustle. Never complain. It is counterproductive and gives off the first whiff of weakness. Instead, always be ready to hustle. Accept jobs and projects with gratitude for the opportunity to participate and learn. When you do this, you are showing people that you can take in bigger responsibilities.
9.Do exactly what you said you're going to do (a.k.a. walk the talk). A leader is best characterized by how his actions match his words. Is it all fluff or is it grounded in action? Here are some simple but very telling ways you can show integrity in the workplace: be accountable for your deliverables. Practice fairness and respect others' feedback. Show up ready to work and always bring your A-game.
10.Don't forget to have fun. Lastly and a very important tip: HAVE FUN. Dig deep and find the joy in your work. If there's none, then best move on and look for the job that makes you happy. Happy people are motivated to bring the best results. People like to work with happy, successful people. Get it? That's how you get promoted.