Feliz Aniversario, La Cabrera!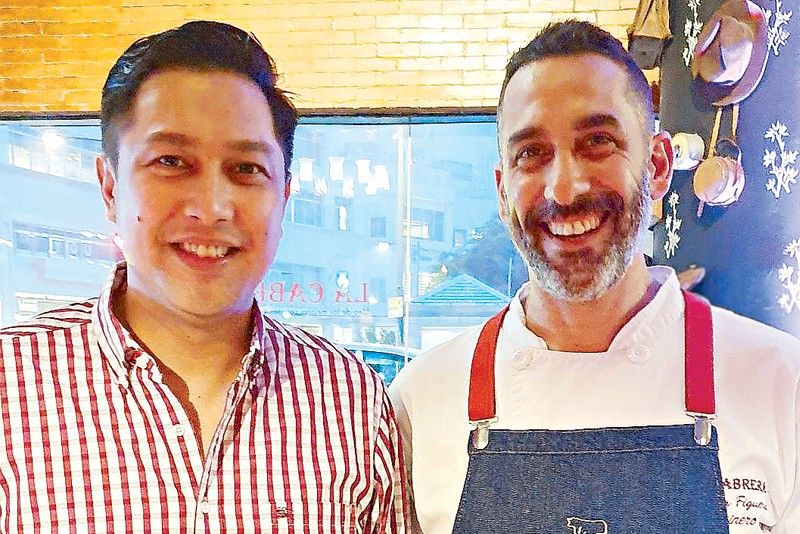 La Cabrera is an internationally famous Argentine restaurant founded by chef Gaston Riveira. It has branched out of Argentina to bring classic Argentine dishes to our plates.
Here in the Philippines, it has two branches — one at 6750 in Makati City and one at the EDSA Shangri-La Hotel in Mandaluyong City. These are so far the restaurant's only branches in Asia.
Recently, La Cabrera celebrated its fifth year in the Philippines. Its branch in Makati has consistently attracted not only meat lovers but also foodies all over the metro to savor its delicious dishes.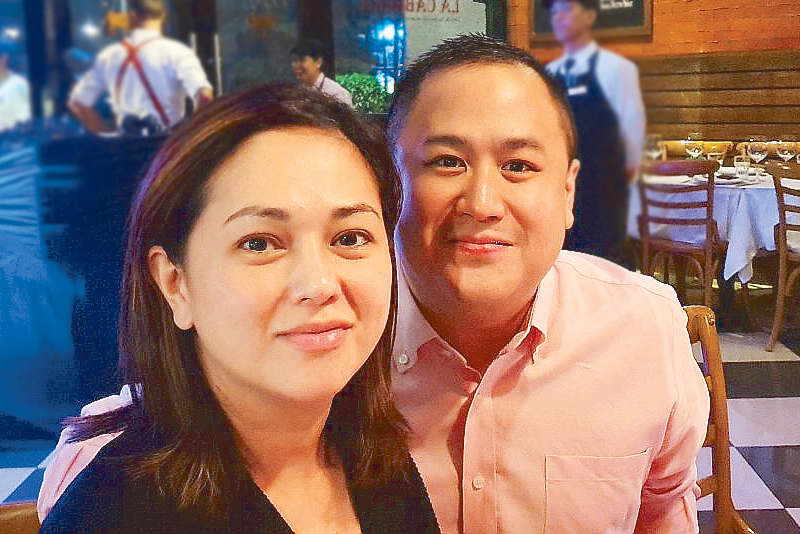 Anna and Bobby Tenchavez.
My favorite appetizers are always its beef empanadas (now, they also have blood sausage and spinach variant) and the provolone (cheese). The restaurant also offers an appetizer that I just recently tried — the chicharonnes. Imagine prime USDA beef fat battered and deep fried to a crisp. It was pure heaven in my mouth but if I have too much of it, I might see heaven (or hell) sooner that I think! The chicharonnes was certainly a treat.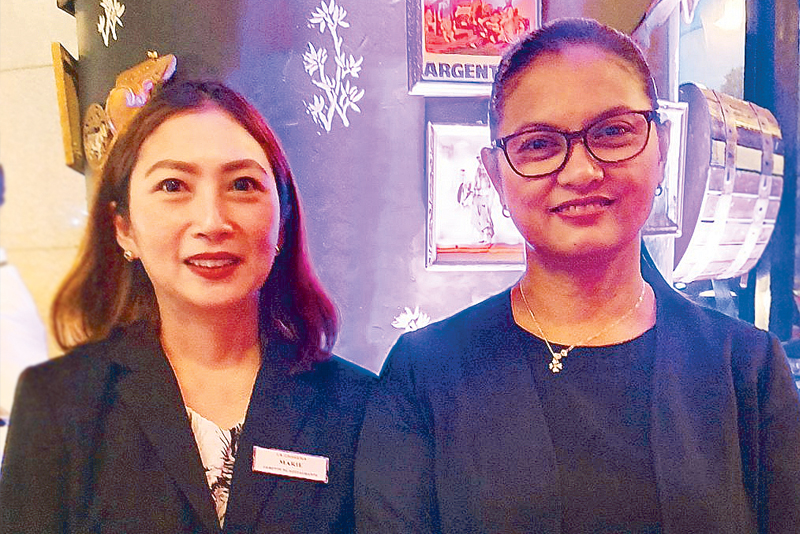 Marie Marquez and La Cabrera manager Rose Obana.
At the intimate anniversary celebration, we had three kinds of empanadas and a traditional Argentine stew called locro, which got the thumbs up of Argentine Embassy Charge d'Affaires Flavio Chomnalez. We also had the skirt, which was my favorite cut of the beef. The pork belly and cod were new dishes that I just tasted that night. Needless to say, I loved both meats but the pork was something I would look forward to eating again. Chef Agustin Figueroa has been constantly improving the restaurant's already excellent food.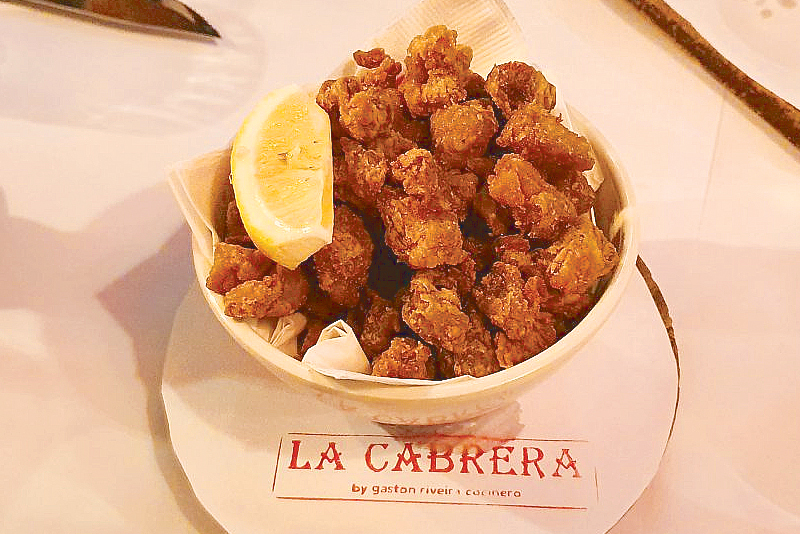 Chicharonnes.
There was a special tango performance that night by husband-and-wife team Jang and Jenn Lopez. They are the first and only Filipino couple to win the prestigious Asia Tango Dance Championship in Tokyo, Japan in 2017. They are also the first Asians to perform at the prestigious Astoria Tango Club and La Nacional in New York. They danced in Argentine Tango Salon style, which means that it was pure improvisation where the man leads and the woman follows. It involved zero choreography.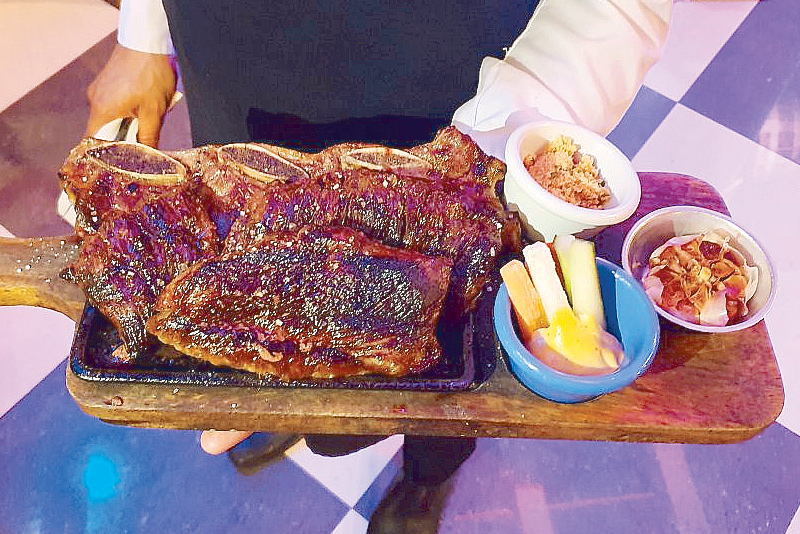 Skirt, coulotte and beef short ribs.
The food and the tango performance made my night… and so did the wonderful desserts of creamed chocolate cookie layer with dulce de leche and a sugar crepe with dulce de leche and vanilla ice cream.
Happy fifth anniversary, La Cabrera! I hope to see you here in the Philippines for a very long time.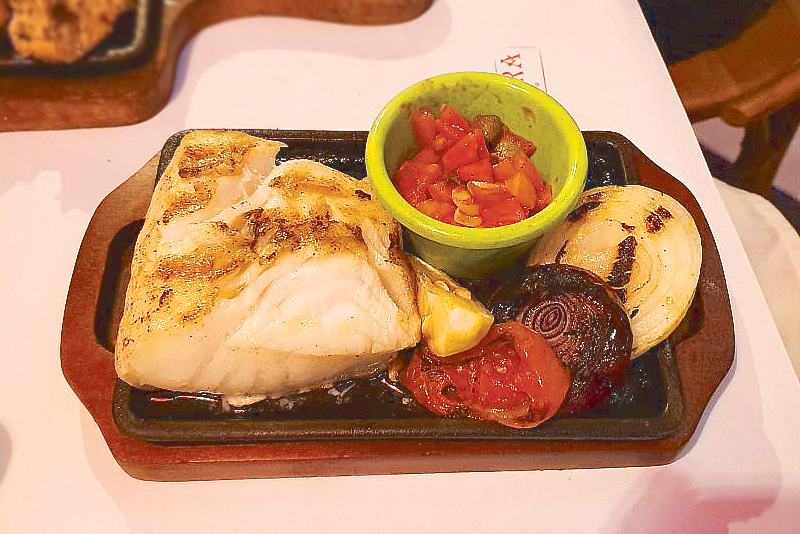 Lubia. Sea bass with tomatoes, basil and capers.
(For inquiries and reservations, call 0905-2900703.)
Success starts small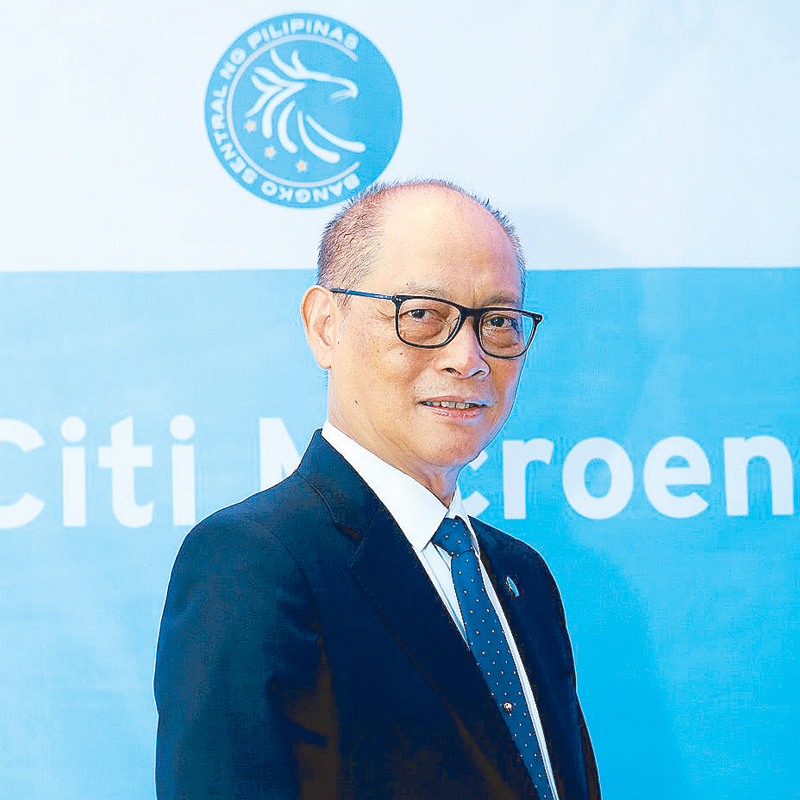 Bangko Sentral ng Pilipinas Governor Benjamin Diokno.
The Citi Microentrepreneurship Awards (CMA) is a collaboration among Bangko Sentral ng Pilipinas, Citi Philippines and Microfinance Council of the Philippines Inc. The CMA, funded by Citi Foundation, gives small businesses a much-needed boost by recognizing small entrepreneurs from all over the Philippines.
Now on its 17th year, the awards program provides entrepreneurs with resources to strengthen their businesses and enables individuals to achieve financial sustainability.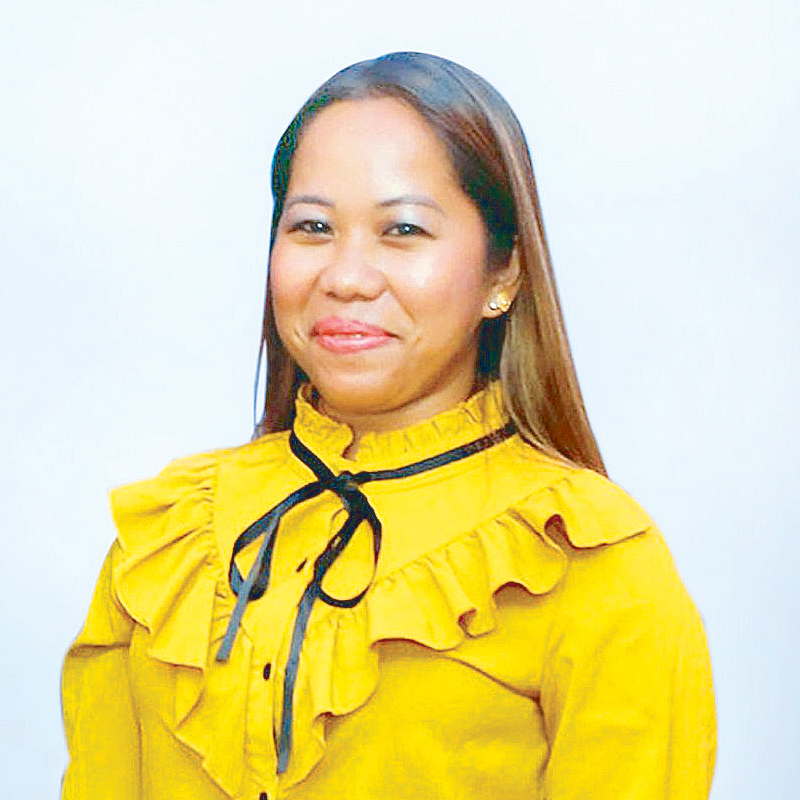 2018 Youth Microentrepreneur of the Year Mary Grace Bayalas.
CMA honors a national winner; regional awardees from Luzon, Visayas and Mindanao; three special awardees; and a Youth Microentrepreneur, who can inspire others to start a business at an early age. The 2018 Youth Microentrepreneur of the Year was awarded to 29-year-old midwife Mary Grace Bayalas from San Fernando, Cebu.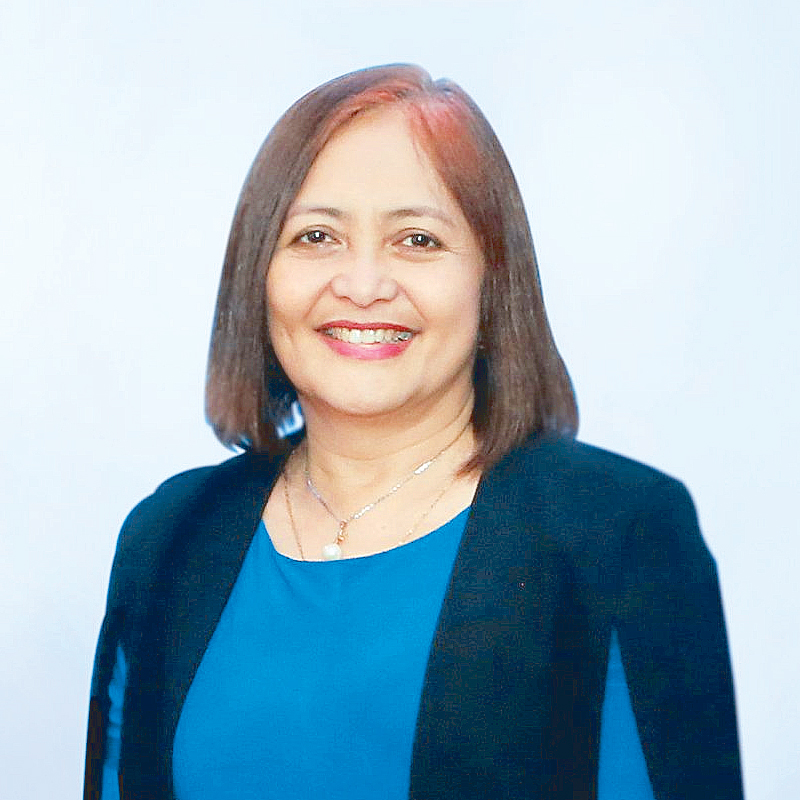 BSP deputy governor Chuchi Fonacier.
For 17 years, the CMA has supported and recognized the efforts of 133 outstanding small entrepreneurs in the country. The entrepreneurs have also significantly contributed to the quality of life of people in their respective communities.
(Follow me on Instagram @pepperteehankee.)