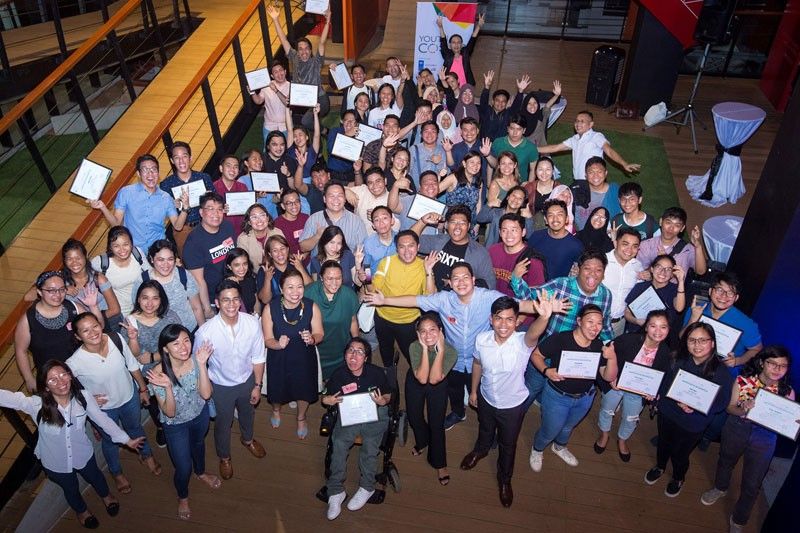 Young innovators from all over the Philippines showcase their ideas which aim to help their communities at last year's Youth Social Innovation Lab.
Young innovators gather for UNDP Youth Social Innovation Lab
(The Philippine Star) - January 23, 2020 - 12:00am
MANILA, Philippines — More than 100 young innovators, mentors and stakeholders attended the 2019 Youth Social Innovation Lab, held Nov. 18 to 19 and hosted by Youth Co:Lab Philippines in partnership with makesense, and co-led by Citi Foundation. The participants, who come from different youth sectors all over the country were selected to come together to pitch and develop their ideas for socially inclusive sustainable enterprises. With the theme "Social Inclusion," the two-day hackathon held at the Benilde Hub of Innovation for Inclusion (HiFi) showcased the ideas of innovative Filipinos aged 15-30, including high school and university students, new graduates, youth affected by conflicts and/or disasters, LGBT+, differently abled youth, and those from ethnic and religious minorities.
Through intensive integrated learning sessions rooted on human-centered and design thinking methods, participating youth were grouped together and had the opportunity to be mentored by experts to develop and harness their ideas into tangible and marketable solutions. The teams then had to pitch their ideas to a board of jurors to clinch a spot at the Youth Co:Lab Regional Summit in Kuala Lumpur, Malaysia, April this year, where they will have an opportunity to participate in a competition among fellow youth innovators across the Asia-Pacific region.
The Youth Social Innovation Lab (YSIL) is hosted by Youth Co:Lab (YCL) Philippines in partnership with makesense. The initiative is also part of the first-ever Philippine Startup Week organized by the Department of Trade and Industry (DTI), Department of Science and Technology (DOST), and the Department of Information and Communications Technology (DICT.)
Co-created in 2017 by the United Nations Development Programme (UNDP) and Citi Foundation, Youth Co:Lab aims to establish a common agenda for countries in the Asia-Pacific region to empower and invest in youth, so that they can accelerate the implementation of the Sustainable Development Goals (SDGs) through leadership, social innovation and entrepreneurship.