Public warned vs harmful chemicals in firecrackers
December 5, 2022 | 12:00am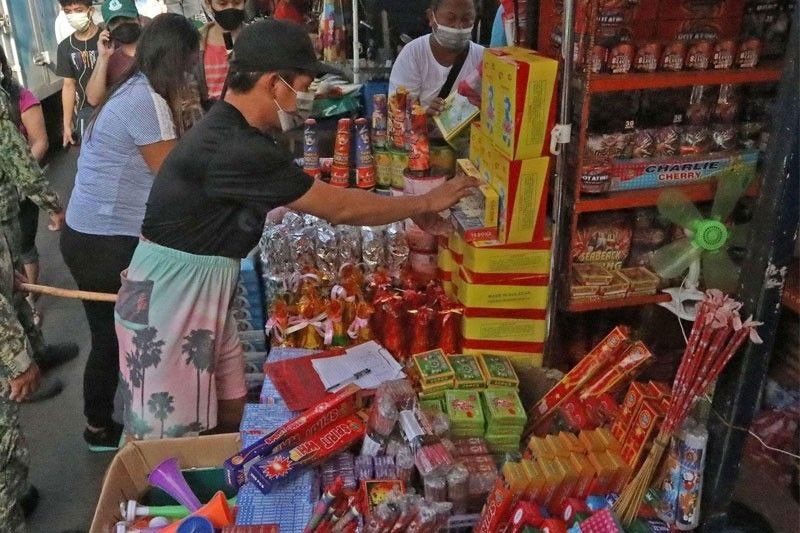 MANILA, Philippines — Amid the holiday festivities, environmental watchdog EcoWaste Coalition yesterday warned the public against harmful chemicals and pollutants in firecrackers and fireworks.
In line with its yearly "Iwas Paputok" campaign, EcoWaste noted that hazardous substances are present in firecrackers and fireworks, as well as in the emissions from detonating or lighting these products.
"The easing of COVID restrictions might entice more people, families and neighborhoods into lighting firecrackers and fireworks to make Christmas 'merry' and the New Year 'happy' amid the spiraling prices and the impacts of recent calamities," EcoWaste national coordinator Aileen Lucero said.
"Aside from injuries caused by firecrackers and fireworks, these products are packed with chemicals such as carbon, potassium nitrate, sulfur and other substances of concern, which can adversely affect the rights of every Filipino to a clean and non-toxic environment," she added.
In 2011, the group conducted a chemical screening on assorted firecrackers bought from street vendors in Divisoria, Manila, which were found to contain high quantities of barium, cadmium, chromium, copper, lead, manganese and zinc. None of the firecrackers screened provided information about these chemicals and their health impacts, Lucero said.
EcoWaste said that based on the Department of Health's advisory, exposure to these chemicals is harmful to health.
The group said cadmium can irritate the respiratory tract and damage the liver and kidneys; chromium may cause skin damage and hypersensitivity, nasal mucosa ulceration and nasal septum perforation; copper dust fumes when inhaled may cause irritation in the respiratory tract; lead may affect the blood, the brain and the central nervous system; manganese dioxide fumes can cause lung irritation, pneumonia, with possible Parkinsonian symptoms, rigidity, muscular pains and tremor, while zinc can cause metal fume fever.