P150 million fake COVID-19 test kits, drugs seized
January 24, 2022 | 12:00am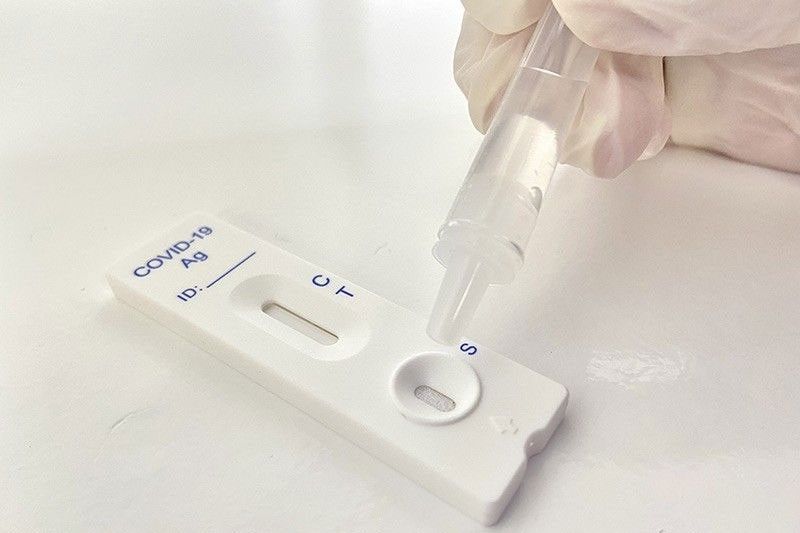 MANILA, Philippines — At least P150 million worth of allegedly counterfeit COVID-19 antigen test kits, Chinese medicine and face masks were confiscated when the Bureau of Customs (BOC) raided a warehouse in San Miguel, Manila on Friday.
Members of the Customs Intelligence and Investigation Service (CIIS) at the Manila International Container Port seized thousands of fake Clungene brand antigen test kits, LianHua Chinese herbal medicine and N95 face masks at a warehouse along Carlos Palanca street.
The raiders said they also recovered knockoff versions of imported apparel brands such as Adidas, Converse, Fila, Gucci, Louis Vuitton and Nike.
The raiding team composed of the BOC, National Bureau of Investigation Special Action Unit and Philippine Coast Guard (PCG) arrested the Chinese owner of the warehouse, who was turned over to NBI custody.
CIIS chief Alvin Enciso said they coordinated with the Philippine National Police and barangay officials before implementing the raid ordered by Customs Commissioner Rey Leonardo Guerrero.
The BOC padlocked the warehouse pending an inventory of counterfeit goods, which will be conducted by Customs examiners to be witnessed by the CIIS, NBI and PCG.
BOC Deputy Commissioner for Intelligence Group Raniel Ramiro said the Chinese owner of the warehouse, whose identity was withheld, would face complaints for violating the Food and Drug Act, Customs Modernization and Tariff Act as well as unlawful importation.