NBI to submit report on 52 drug war deaths
January 3, 2022 | 12:00am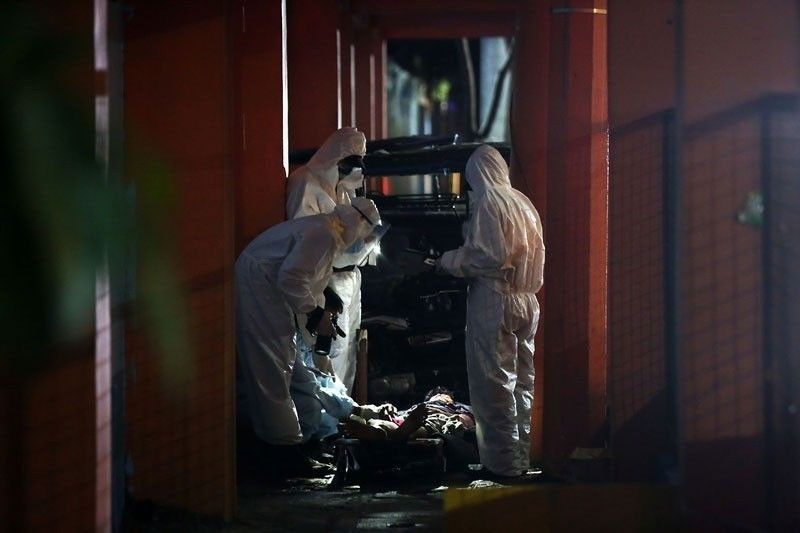 MANILA, Philippines — The National Bureau of Investigation (NBI) is expected to submit soon to the Department of Justice the report on its probe on 52 drug war cases that resulted in deaths, DOJ Secretary Menardo Guevarra said yesterday.
Guevarra said he would focus on the review of drug war cases during his last six months in office.
"As to the status of the drug war review, the NBI will submit in a few days an initial report on the 52 cases that the DOJ endorsed to the NBI for case build-up," he said.
Guevarra said DOJ prosecution offices in various regions are coordinating with the Philippine National Police Internal Affairs Service (PNP-IAS) for the investigation of thousands of administrative disciplinary cases filed against police officers involved in anti-narcotics operations.
In the DOJ-led drug war review panel's initial report, which was submitted to President Duterte last September, it was noted that post-operation reports lacked detailed narration that transpired during the stings.
There were also instances when there was no pre-operation report, no coordination form, no custody form, ballistics or paraffin test results, or autopsy result on record, no cross-matching of the weapon that was allegedly recovered from the suspects and no scene of the crime operation report.
The DOJ also found out that in some of the paraffin tests, both hands of the suspect and the victim were negative for gunpowder nitrates.
These revelations prompted the DOJ to forward to the NBI last October the 52 PNP drug war cases.
Guevarra said 154 police officers involved in these operations have been found administratively liable by the PNP-IAS.
The DOJ tasked the NBI to cross-check information and conduct further investigation to determine if there is criminal liability on the part of the police officers.
Meanwhile, Guevarra said he would also prioritize the implementation of the Philippines-United Nations joint program on the protection and promotion of human rights.
The DOJ will also intensify the campaign against corruption.
"The DOJ-led task force against corruption will launch this month an advocacy campaign on all media platforms," Guevarra said.
Last September, the DOJ, Office of the Ombudsman and the Commission on Audit signed a memorandum of agreement to deploy state prosecutors and auditors as resident ombudsmen to graft-prone government agencies.
Under the agreement, the resident ombudsmen will be deployed to the Department of Public Works and Highways, Bureau of Customs, Bureau of Internal Revenue, Land Registration Authority and Philippine Health Insurance Corp.