Thousands join nationwide caravan for Robredo, Kiko Pangilinan
October 24, 2021 | 12:00am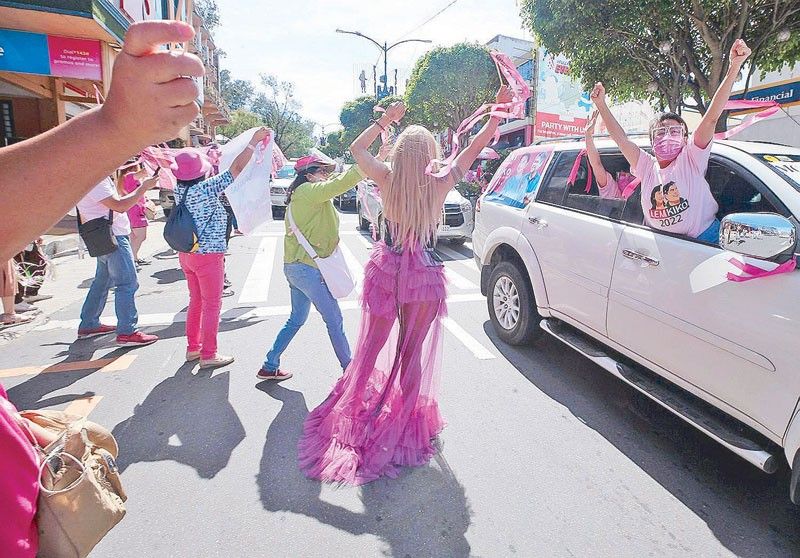 MANILA, Philippines — Major thoroughfares in various parts of the country turned pink yesterday as thousands joined motorcades in support of the presidential bid of Vice President Leni Robredo and her running mate Sen. Francis Pangilinan.
Organizers said around 10,000 vehicles took part in the simultaneous motorcades dubbed as "Caravan of Hope."
"I would like to thank all organizers from the national to the barangays. This is completely volunteer-driven," Robredo said in Filipino. "I was not expecting that this many would participate. Looking (at the photos), it seems that every location has a different gimmick."
At least 2,000 vehicles joined motorcades organized by Team Leni Robredo (TLR), the official volunteer arm of Robredo's presidential campaign.
Aside from cars, motorcycles and bikes, some of Robredo's supporters joined the motorcades using boats and tractors. A carabao with a pink ribbon was seen in Bukidnon.
Some supporters initiated feeding programs, held street dance parties and beach caravans.
According to TLR, the nationwide caravan took inspiration from various grassroots volunteer-initiated motorcades held in towns across the country to show support for Robredo's brand of leadership.
TLR communications head Ben Bernabe said the motorcade is the declaration of their frustration at leaders who are incompetent, corrupt and out-of-touch to the needs of ordinary Filipinos, especially during the pandemic.
"What started initially as a small motorcade in a small town turned into a national campaign. Thanks to volunteers like us who passed on the idea to volunteers through word of mouth," Bernabe said.
Among those who joined the motorcade in Iloilo was Sen. Risa Hontiveros, who is part of Robredo's Senate slate.
Bayan Muna representative and senatorial candidate Neri Colmenares also expressed solidarity in the nationwide caravan.
"I believe that a united people can never be defeated, not even by a Marcos-Duterte alliance with its vast power and resources," Colmenares said.
Despite his non-inclusion in Robredo's senatorial slate, the human rights lawyer said it would not preclude him from "continuing engagement and cooperation with her campaign on urgent issues that concern our people."