Quarantine passes still required in Cebu
February 28, 2021 | 12:00am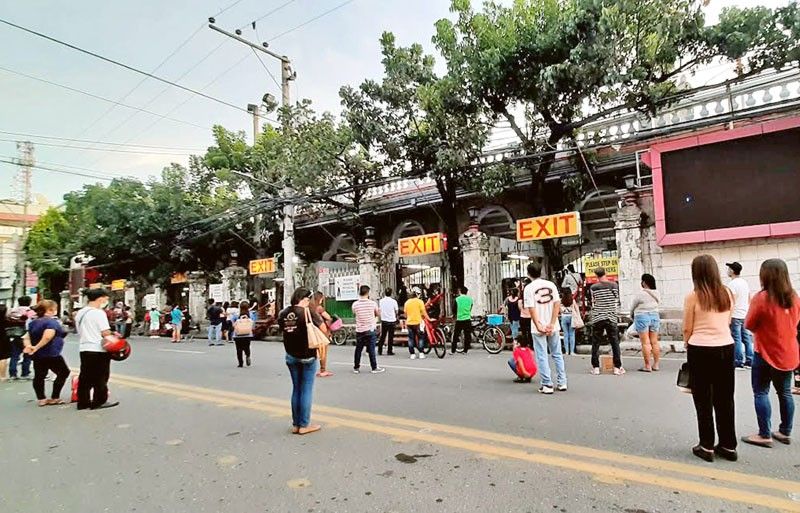 MANILA, Philippines — Quarantine passes are still required in Cebu City even though it is under the most relaxed modified general community quarantine or MGCQ.
Cebu City will remain under MGCQ until March 31.
"We should see to it that even though we are under MGCQ, we treat our safety and health protocols as if we are on a higher level so that we will not put our guards down," Mayor Edgardo Labella said.
Those holding quarantine passes are required to follow the odd-even scheme. This means that those with QR codes ending in odd numbers are allowed to go out on Mondays, Wednesdays and Fridays while those ending with even numbers can go out on Tuesdays, Thursdays and Saturdays.
All quarantine pass holders can go out on Sundays.
Labella said cinemas, cockpits and concert halls would remain closed even though the government has allowed their opening at 50 percent capacity.
"Definitely no to theaters, definitely no to cockpits, definitely no concert halls and all other massive group gatherings," he said.
"Even if we control the number of people like 50 percent for theaters, somehow there is still mass gathering whether we like it or not... It does not comply with the requirement that there should be no mass gathering," Labella said.
3,044 active cases
Cebu City has 3,044 active COVID-19 cases after 148 were recorded on Friday, according to the Department of Health (DOH)-Central Visayas office.
DOH regional spokesperson Mary Jean Loreche said a stricter quarantine status might be imposed in Central Visayas if the number of those infected continues to rise.
Loreche said the DOH would have a weekly assessment to determine if additional measures had been effective in containing the spread of the disease.
These measures include more aggressive contact tracing as well as immediate isolation of patients and their contacts.
"We saw a reduction of the two weeks cases compared to the two weeks prior," Loreche said.
In his report during the Cabinet meeting on Friday night, Health Secretary Francisco Duque III stressed the need for the Central Visayas regional office to strengthen its protection, isolation, detection, treatment and reintegration strategies, especially in high-risk areas, such as Cebu, Lapu-Lapu and Mandaue cities.
However, Duque said the region's health care utilization rate is still in a safe zone. – Mitchelle Palaubsanon/The Freeman