Quiapo prelates ready to face Nazarene motorcade probe
September 17, 2020 | 12:00am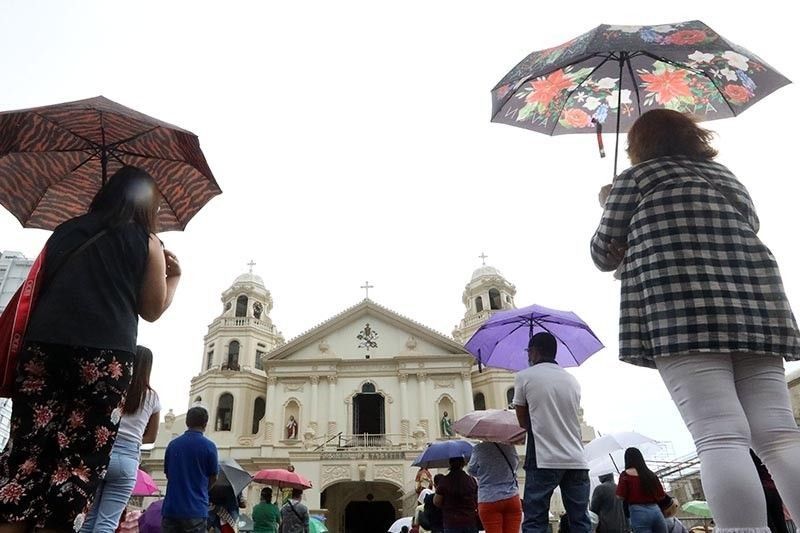 MANILA, Philippines — Quiapo Church officials said yesterday they are ready to face the investigation of the police Joint Task Force COVID Shield on the procession of the Black Nazarene on Monday.
Police said the motorcade, which drew hundreds of devotees, violated the ban on mass gatherings under general community quarantine.
Manila Police District director Brig. Gen. Rolando Miranda said he has ordered the Quiapo police station commander to meet with the parish officials to discuss possible violations of quarantine protocols.
Photos showed that the devotees braved the rain during the motorcade and did not observe physical distancing measures.
Fr. Douglas Badong, parochial vicar of the Minor Basilica of the Black Nazarene, said they are willing to answer questions regarding the religious event.
"We are open if they want to ask us or conduct a probe. We are ready to answer them if there were quarantine protocol violations," Badong said.
He said they did not regret parading the image of the Black Nazarene as the procession was meant to "give hope to the people amid the pandemic."
Badong said they asked permission from the local government prior to the event.
Church officials also sought assistance from the police to ensure that phyical distancing measures were followed during the procession.
"We are ready to cooperate. We have consulted our councils and sought permission from our superiors. We asked the cooperation of the members of Hijos Del Nazareno and devotees to observe health protocols," Monsignor Hernando Coronel, Quiapo Church rector, said.