ECQ or GCQ: Metro Manila mayors divided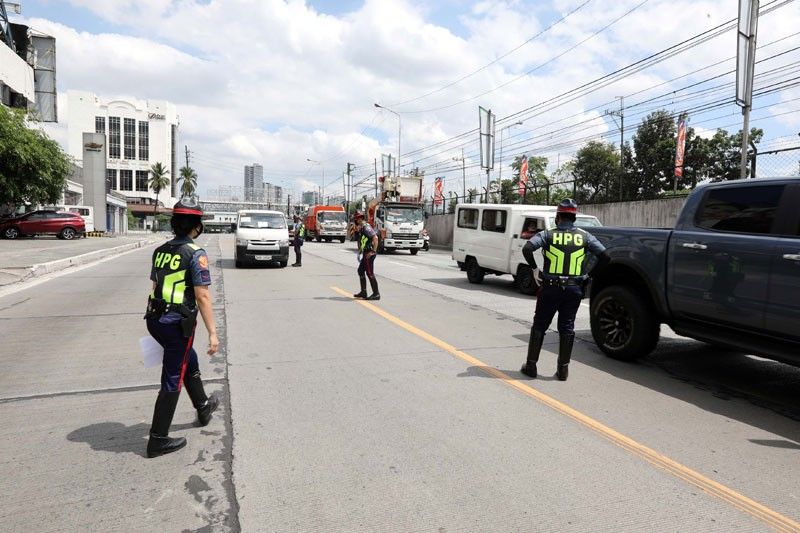 MANILA, Philippines — The mayors of 16 cities and a municipality in Metro Manila are divided on whether to lift the enhanced community quarantine or ECQ when it lapses on May 15.
During a meeting of the Metro Manila Council (MMC) on Saturday, nine mayors voted for a two week-extension of the ECQ before shifting to modified lockdown.
One of them was San Juan Mayor Francis Zamora, who said it is too early for the National Capital Region to shift to the more relaxed general community quarantine or GCQ.
While other mayors may have opposing views, Zamora maintained that ECQ should be lifted if there is a hundred percent guarantee that cases of the coronavirus disease 2019 (COVID-19) would not spike.
"I don't want the other mayors to be slighted. I'll speak on behalf of San Juan. And that is my stand for my city," Zamora said in an interview. "Other cities may view it in a different way, but as far as I'm concerned, I want to make sure that we maintain the flattening of the curve."
Other mayors who wanted the ECQ extended for two more weeks were Oscar Malapitan of Caloocan, Menchie Abalos of Mandaluyong, Toby Tiangco of Navotas, Vico Sotto of Pasig, Edwin Olivarez of Parañaque, Miguel Ponce III of Pateros, Lino Cayetano of Taguig and Rex Gatchalian of Valenzuela.
Pasay Mayor Imelda Calixto Rubiano pushed for a one-week ECQ extension.
Mayors Joy Belmonte of Quezon City, Abby Binay of Makati, Isko Moreno of Manila, Antolin Oreta III of Malabon and Imelda Aguilar of Las Piñas preferred their cities to be placed under GCQ after May 15.
The stand of Mayors Marcelino Teodoro and Jaime Fresnedi of Marikina and Muntinlupa, respectively, were unknown.
The mayors presented three scenarios to the national government during the meeting: two-week extension of the ECQ, shift to GCQ and modified community quarantine or combination of ECQ and GCQ in particular areas.
They said they would abide by whichever option the Inter-Agency Task Force on Emerging Infectious Diseases (IATF) chooses.
Sotto said he would leave it up to the decision of the IATF.
"The mayors will just support its decision. Let's pray for the wisdom of our leaders," Sotto said.
Olivarez: Lifting ECQ premature
Olivarez, who chairs the MMC, said lifting the ECQ on May 15 would be premature, adding that shifting some cities from ECQ to GCQ would not curb the transmission of COVID-19.
"We cannot have one city under ECQ while another is under GCQ. That would be complicated," he said in a statement.
"Definitely workers from GCQ areas cannot enter Parañaque because there are different protocols against COVID-19," Olivarez explained. "Of course we will protect our constituents from the virus."
Under GCQ, rules on the reopening of select businesses and mass transport would be eased. – Ghio Ong