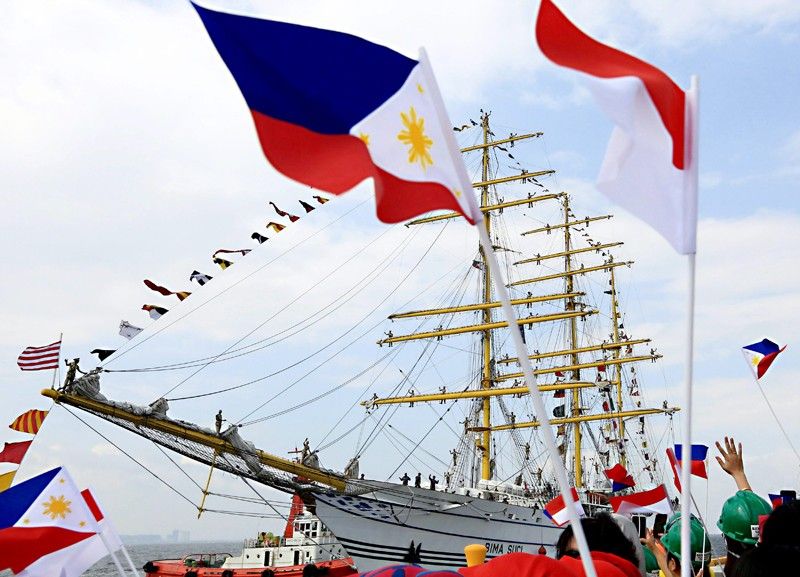 Philippine and Indonesian flags are seen around the Indonesian navy training ship Kri Bima Suci, which docked in Manila's South Harbor yesterday for a four-day goodwill visit.
Edd Gumban
Indonesian Navy vessel in the Philippines
MANILA, Philippines — A training ship of the Indonesian Navy arrived in Manila yesterday for a four-day port visit.
The vessel, Bima Suci (945), arrived at the South Harbor with 15 officers, 74 crewmembers, 18 training staff and 83 cadets on board, said Lt. Cmdr. Maria Christina Roxas, acting director of the Philippine Navy's public affairs office.
"This cooperation is part of the Indonesia commitments to participate in maintaining security in the Southeast Asia which focus on capability building in supporting the peace missions and maintaining borders maritime securities," said Lt. Col. Waluyo, Bima Suci's commanding officer.
Cmdr. Jeffrey Magbanua, executive officer of the Assistant Chief of Naval Staff for Civil Military Operations, said the visit is part of a continuing effort to strengthen the relationship between the two navies.