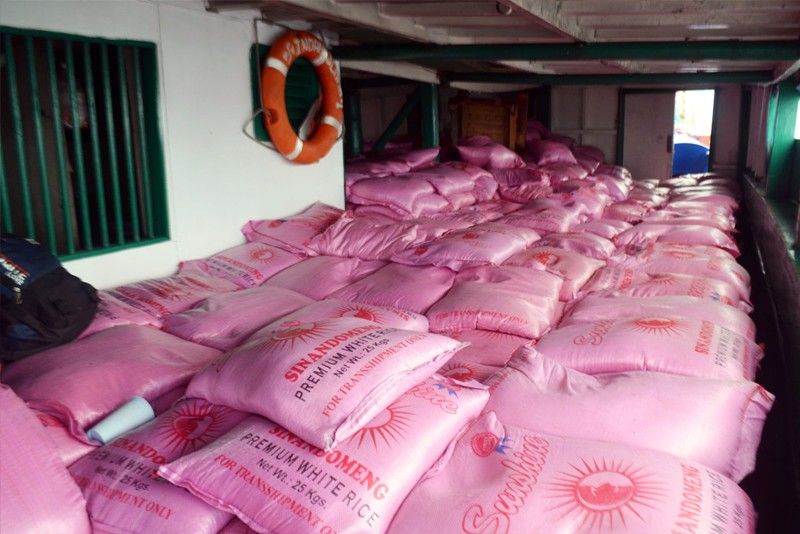 Handout photos from the Naval Forces Western Mindanao shows part of the 10,000 sacks of rice found In M/L Indah Jehan.
P12-million smuggled rice seized off Basilan
Roel Pareño
(The Philippine Star) - July 15, 2019 - 12:00am
ZAMBOANGA CITY, Philippines — Naval forces intercepted a motorboat loaded with smuggled rice worth P12 million near an island off Basilan on Friday, security officials said.
Rear Admiral Erick Kagaoan, chief of the Naval Forces Western Mindanao, said personnel of the Naval Task Force 61 were patrolling near Lampinigan Island when they spotted the M/L Indah Jehan in the area.
The task force inspected the boat and found it was loaded with 10,000 sacks of rice.
The boat, which had 10 crewmembers, came from Sabah, Malaysia and was headed for Zamboanga City.
The crewmembers failed to present documents for their cargo, prompting authorities to escort the boat to the Naval Station Romulo Espaldon in Zamboanga City for proper disposition.