Power supply deficiency expected until June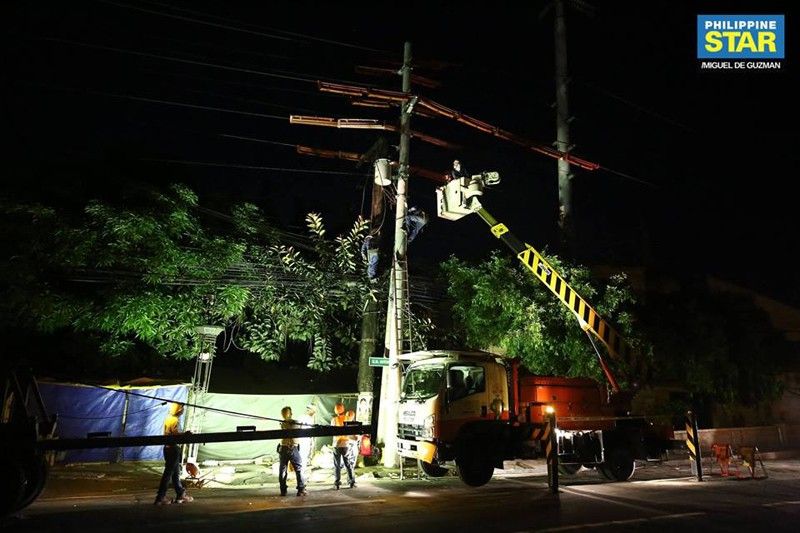 MANILA, Philippines — The Luzon grid was placed on red alert anew yesterday due to severe power supply deficiency, a situation which is expected to extend until June, according to industry leaders.
The National Grid Corp. of the Philippines (NGCP) raised the red alert or severe power deficiency from 1 p.m. to 4 p.m.
A yellow alert was raised from 9 a.m. to 1 p.m., 4 p.m. to 5 p.m. and 6 p.m. to 10 p.m. It means there are not enough reserves to cover the largest running generating unit at the time, but does not necessarily lead to power outages.
The NGCP said available capacity was only at 10,830 megawatts (MW) while peak demand was estimated to reach 10,371 MW.
Rotational blackouts were implemented in various parts of Luzon, including Metro Manila.
The Manila Electric Co. (Meralco) said power outages of up to two hours were experienced in parts of Manila, Valenzuela, Las Piñas, Batangas, Cavite, Laguna and Quezon.
The 345-MW Unit 1 of GN Power Mariveles Coal Power Plant and two 150-MW units of SMC Consolidated Power Corp. Limay coal plants remain on outage following the earthquake on April 22, Meralco SVP and networks head Ronnie Aperocho told a press briefing.
"It's... the eighth day of manual load dropping that Meralco has been doing since April 10... There are still three plants in Bataan that are isolated from the grid... These plants have a combined capacity of 660 MW and there is still no estimate when these plants can be synchronized to the grid," Aperocho said.
Even if these power plants resume operations, Meralco said the Luzon grid would continue to experience a supply crunch due to increasing demand on the back of higher temperature.
"Our forecast is even if these three plants... go back to the grid because of increasing power demand during the summer months... we still see several days of yellow and red alert and... will extend until the month of June," Aperocho said.
Meralco chairman Manuel V. Pangilinan said the supply power shortage would continue until the Energy Regulatory Commission acts on pending power supply deals.
"The... yellow and red alerts ... may eventually lead to serious power supply shortage in the next few years unless immediate action is done to resolve the root cause of the problem... by adding more generating capacity and taking decisive action on the much-delayed construction of new power plants," Pangilinan said.
Last month, three yellow alerts were raised. The situation worsened this month, with yellow and red alerts almost a daily occurrence.