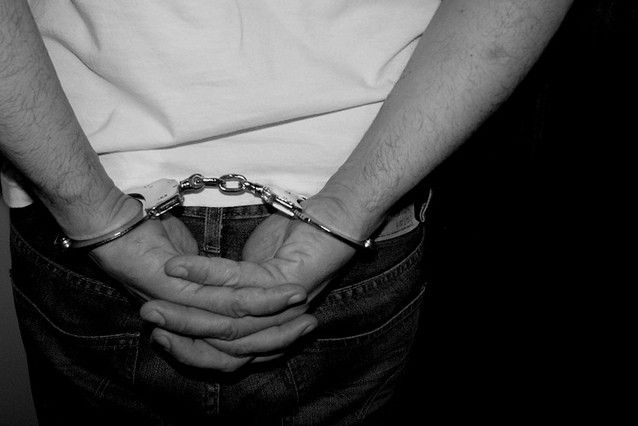 The group is notorious for kidnap-for-ransom activities and illegal drugs operations in Zamboanga Sibugay province.
File photo
5 members of notorious crime group nabbed in Zamboanga Sibugay
ZAMBOANGA CITY, Philippines — Combined security forces arrested five members of a notorious criminal gang and seized shabu worth P11.4 million during drug operations in a village of Ipil town, Zamboanga Sibugay, official said.
The joint units of the 44th Infantry Battalion, Philippine National Police, Philippine Drugs Enforcement Agency, National Bureau of Investigation and Philippine Coast Guard conducted the raid with warrants about 1 p.m. Wednesday at the suspects' hideout in Barangay Tenan, said Capt. Clint Antipala, public affairs officer of 1st Army Division.
Antilapa said the authorities initially arrested three suspects who were identified as Nicanel Maningo, Benhazer Anduhol and Solaiman Calon.
The raiding forces also recovered on Wednesday one M16 rifle, two handguns, explosives, ammunitions, drug paraphernalia and several plastic sachets of shabu weighing 1.5 kilos with estimated street value of P10.2 million.
Two suspects who eluded last Wednesday's arrest were captured during the pursuit operation about 10 a.m. Thursday in the same village, said Lt. Col. Don Templonuevo, 44th IB commander.
Templonuevo identified the suspects as Hashim Lucas Samdani and Jay-ar Abba Quartocruz.
The security forces also confiscated from them several sachets of suspected shabu with worth P1.2 million and other drug paraphernalia.
"The arrested personalities were members of the Barahama Alih Group that is notorious in kidnap-for-ransom activities and illegal drugs operations in Zamboanga Sibugay province," Templonuevo said.
Col. Bagnus Gaerlan, commander of 102nd Army Brigade based in Ipil, said the arrest of the suspects will significantly reduce the capability of the group to stage kidnapping and conduct illegal drug trading.
He said the Barahama Alih Group was responsible in the spate of kidnapping incidents, which include the abduction of Australian national Warren Richard Rodwell, Italian priest Giancarlo Bossi and some locals in the previous years.
The arrested suspects, including the drugs and firearms confiscated, were turned over to the provincial police for proper disposition and filing of appropriate charges.