DENR hopes to make Manila Bay fit for swimming again
December 15, 2018 | 12:00am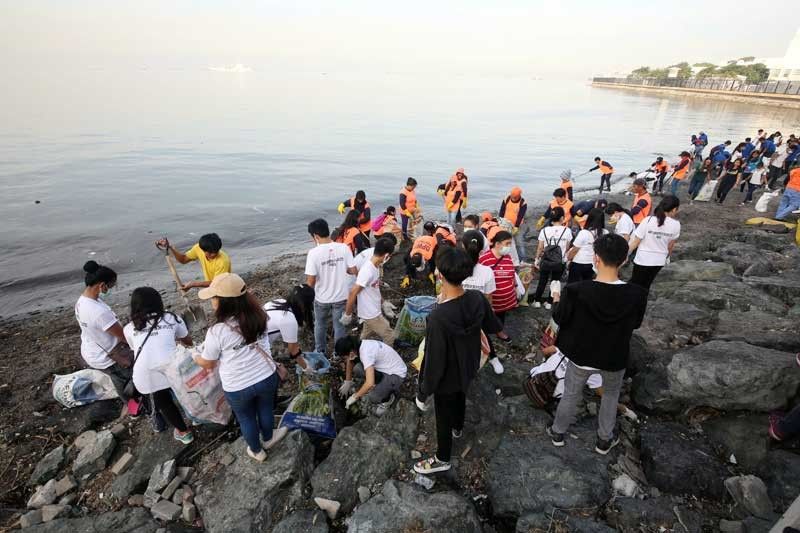 MANILA, Philippines — The Department of Environment and Natural Resources is hoping to eventually make the Manila Bay safe for swimming again, DENR Secretary Roy Cimatu said yesterday.
"I hope and I pray that it will be swimmable again because this is really something that we have to hand over to the next generation," he said, but noted that it is difficult to set a timeline.
The DENR will set up four community environment and natural resources offices or CENROs along the coast in Manila, Navotas-Malabon, Pasay-Parañaque and Las Piñas to monitor the bay's cleanup early next year.
Cimatu said coliform levels in Manila Bay's waters have reached 350 million most probable number fecal coliform bacteria per 100 milliliter. He compared this to Boracay's waters where coliform levels reached about one million MPN per 100 ml at most.
"Definitely this is much, much higher than the highest coliform level in Boracay when it was called a cesspool," Cimatu said.
He added that the DENR is fulfilling its part under a writ of continuing mandamus on the Manila Bay cleanup issued a decade ago.
In December 2008, the Supreme Court issued the mandamus to 13 government agencies to clean up, rehabilitate and eventually preserve Manila Bay.
"I accept the challenge. This is a very difficult order but we will still be able to harness the capability of the government," Cimatu said.
He said he is determined to shut down all establishments violating environmental laws near the bay, specifically those who dispose of wastewater directly into the bay. – Rhodina Villanueva