96,174 ordinance violators nabbed in Metro Manila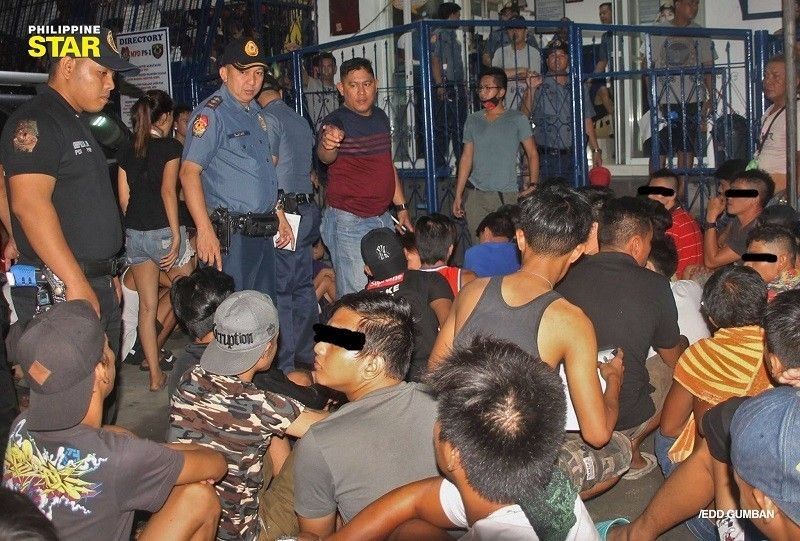 MANILA, Philippines — A total of 96,174 individuals were arrested in Metro Manila for violating city ordinances in the past two months, a police official said yesterday.
National Capital Region Police Office (NCRPO) director Chief Superintendent Guillermo Eleazar said the arrests were made from June 13 to Aug. 5.
Eleazar said 8,805 were nabbed for drinking in public places, 33,887 for violating the smoking ban and 12,438 for walking on the streets without shirts.
He added 12,614 minors were collared for violating curfew hours and 28,430 others were held for violating other ordinances.
Eleazar ordered the five chiefs of police districts in Metro Manila not to relax the campaign against tambays and ordinance violators.
In Quezon City, a total of 1,872 people were rounded up by police for violating ordinances and other laws over the weekend.
Of those arrested, 43 were minors who violated curfew hours, according to Quezon City Police District director Chief Superintendent Joselito Esquivel Jr.
The Batasan police registered the most number of arrests for jaywalking. – Emmanuel Tupas