Commission on Audit to lift disallowance on new car plates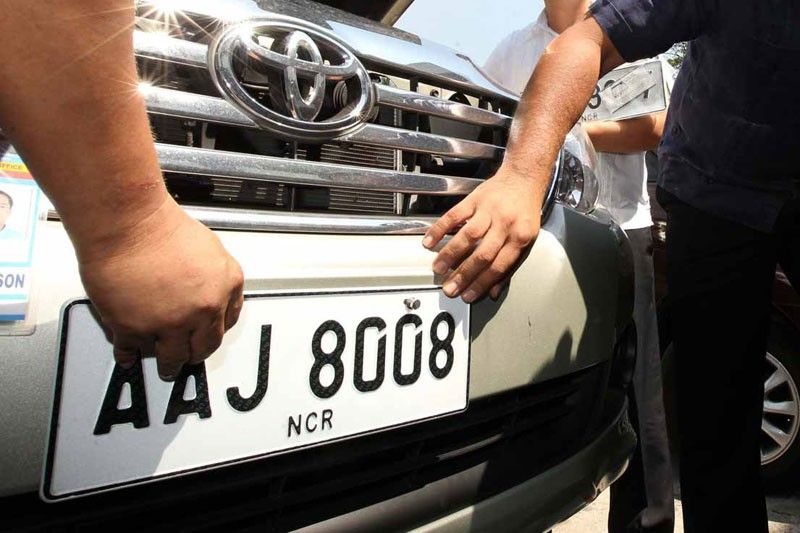 MANILA, Philippines — The Commission on Audit (COA) is set to issue a new resolution lifting the Notice of Disallowance (ND) it earlier issued to the Land Transportation Office (LTO) in connection with its procurement of 700,000 car and motorcycle license plates in 2014.
In an interview with reporters, COA Public Information Office chief Jonathan Beltran said yesterday the Commission Proper Adjudication, Secretariat and Services Sector chaired by commissioner Elizabeth Soza is finalizing a draft resolution that would lift the ND, which the commission issued on June 13, 2015.
The disallowance covers the LTO's purchase of 300,000 license plates for cars and 400,000 license plates for motorcycles totaling P477,901,329.
The purchase of the license plates was part of the LTO's implementation of the previous administration's P3.8-billion Motor Vehicle License Plate Standardization Program (MVLPSP).
The COA issued the ND due to the alleged violation of government procurement rules.
The supply contract was awarded to the joint venture of Knieriem BV Goes and Power Plates Development Concept Inc. (JKG-PPI), even when the purchase was not included in the approved budget of the LTO under the 2014 General Appropriations Act (GAA), the COA said.
In a decision issued on Jan. 23, the Supreme Court affirmed the legality of the procurement deal. The high tribunal ruled that the appropriation for the license plate purchase was included in the 2014 GAA under the item Motor Vehicle Registration and Driver's Licensing Regulatory Services.
In the same decision, the SC lifted the temporary restraining order (TRO) it issued against the LTO in June 2016 preventing the agency to distribute the procured plates.
In a previous decision (Jacomille v. Abaya) dated April 22, 2015, the SC ruled that the purchase of the license plates under the LTO-MVLPSP was constitutional.
The SC said whatever defects or shortage in the appropriation attending the procurement process, which started in May 2013, was "cured" in the 2014 GAA.