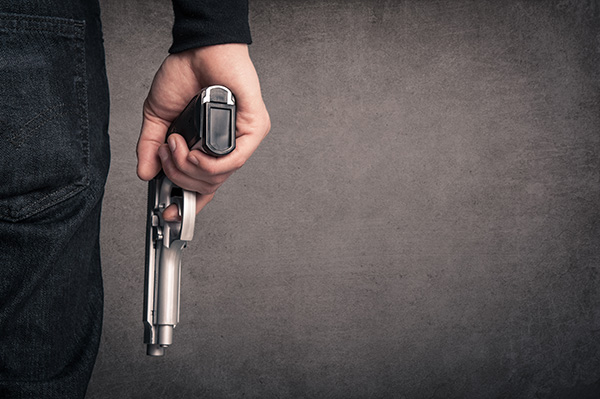 Elisa Badayos and Eleuterio Moises died while being rushed to a hospital, according to Negros Oriental police director Senior Superintendent Edwin Portento. File
2 rights advocates shot dead in Negros
BACOLOD CITY, Philippines — Two rights advocates were killed while another was wounded in an attack by unidentified assailants in Bayawan, Negros Oriental on Tuesday.
Elisa Badayos and Eleuterio Moises died while being rushed to a hospital, according to Negros Oriental police director Senior Superintendent Edwin Portento.
CJ Matarlo of Anakbayan-Cebu was taken to a hospital in Dumaguete City for treatment of gunshot wounds.
Badayos, wife of a former labor leader, was a member of Karapatan Central Visayas.
Moises, a village watchman, belonged to a local farmers' group.
The victims were part of a fact-finding team deployed to investigate reported human rights violations in Bayawan, according to Karapatan secretary general Cristina Palabay.
They were on a motorcycle driven by Moises when the asailants opened fire at them in Sitio San Ramon, Barangay Poblacion, according to Clarizza Dagatan, Karapatan-Negros secretary general.
Palabay said the attacks on human rights defenders are becoming rampant, brutal and fearless.
Portento said the victims were not engaged in a fact-finding mission, but in community works.
He said probers have yet to determine the motive for the killing.
The 30-member team arrived in the village shortly before noon on Tuesday and were allegedly harrassed by a group of armed men.
The victims where on their way to report the incident to the Bayawan police station when they were ambushed.
Meanwhile, the Commission on Human Rights (CHR) vowed to investigate the incident.
The probe will be conducted by the CHR Central Visayas, according to CHR spokesperson Jacqueline de Guia.
"CHR regional director Arvin Odron vowed to conduct a thorough and independent investigation of the incident," De Guia said. – With Janvic Mateo