Groups: Anti-mining villages in Vizcaya, Batangas under threat
September 29, 2017 | 6:20am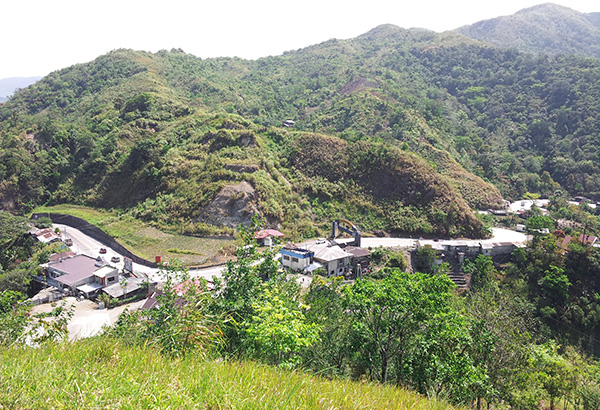 BAGUIO CITY, Philippines – Villages in Nueva Vizcaya and Batangas opposed to mining are under siege, progressive groups said.
Civil society group Alyansa ng Nagkakaisang Novo Vizcayano para sa Inang Kalikasan (ANNVIK), which led a fact-finding mission in Kasibu, Nueva Vizcaya only last September 16, documented the forced evacuation of at least 133 families across three villages due to more than a week of combat operations by the 84th Infantry Battalion of the Philippine Army.
Residents of barangays Kakiduguen, Dine and Biyoy put up barricades against mining exploration activities of Australian firm Royalco and the expansion attempts of Australian mining transnational corporation OceanaGold.
While soldiers from the 202nd Infantry Brigade and the 730th Combat Group of the Philippine Air Force have reportedly strafed and bombed areas of Mt. Banoi, considered the fifth most biologically diverse mountain in the country.
Communities around Mt. Banoi in Batangas City and Lobo town have opposed large-scale mining projects by Canadian companies MRL Gold and Egerton Gold, both affiliated with Australian miner Red Mountain Mining.
Reports reaching the environment group Kalikasan People's Network for the Environment (Kalikasan PNE) indicated that at least 400 families in communities in Mt. Banoi were reportedly displaced by military operations. There were also unconfirmed reports of at least two civilians killed in the army's combat operations.
Human rights group Karapatan in Southern Tagalog attempted to conduct a fact-finding mission in Mt. Banoi, but participants were reportedly not allowed into the area by police.
"We are now seeing the full implementation of President Rodrigo Duterte's pitiless declaration to 'flatten the hills' in an all-out war against the communist rebels of the New People's Army—and civilian communities are being deliberately targeted," said Leon Dulce, national coordinator of Kalikasan-PNE.
Dulce said leaders of KIRED, one of the community organizations opposed to mining in Kasibu in Nueva Vizcaya, were branded NPA supporters.
Kalikasan PNE said these incidents in Nueva Vizcaya and Batangas, are the latest in what it called as "systematic attacks against the rights of environmental defenders in the Philippines." They said 23 environmental defenders have already been killed under the Duterte administration.
In May, the congressional Commission on Appointments rejected the appointment of environmental advocate Gina Lopez as Environment secretary. Lopez had been critical of mining in the Philippines and had ordered a nationwide audit of mines that led to orders for mines deemed to have been violating environmental protection guidelines to suspend operations.
Mining firms opposed Lopez's appointment, saying the audit and suspension orders were arbitrary.