China urged: Pay billions for West Philippine Sea environmental damage
September 20, 2023 | 9:56am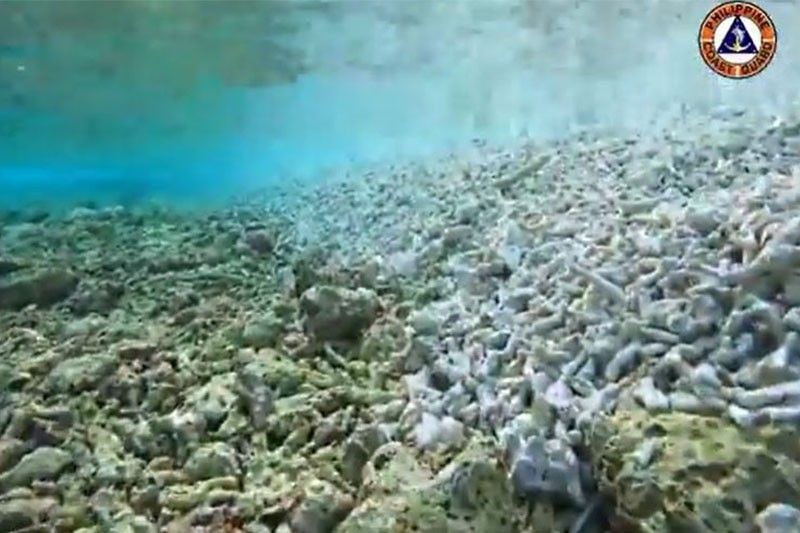 MANILA, Philippines — Beijing should pay billions for destroying the marine environment in the West Philippines Sea, a senator said Wednesday, following reports of coral reef destruction in areas frequented by Chinese vessels.
"We should seek payment for damages caused by China in the WPS. We could potentially receive billions if China is compelled to pay," Sen. Risa Hontiveros said partly in Filipino.
"They are not only depriving our fishermen of their livelihoods, but also destroying our natural resources. If China settles all its debts to the Philippines, it will definitely aid in addressing the economic crisis we are currently facing," she added.
The senator previously filed a bill in 2020 calling on the executive to exert legal and diplomatic efforts to compel China to cover the costs of the country's COVID-19 response.
In 2019, Deo Onda, an oceanographer with the University of the Philippines' Marine Science Institute, estimated that the Philippines was losing around P33.1 billion annually from the damaged reef ecosystems in Panatag Shoal and Spratlys Islands due to China's reclamation activities.
Hontiveros noted that Japan compensated the Philippines for the destruction of Manila in World War II. The United States also paid the country P87 million for damage caused to Tubbataha Reef.
"We have the right to demand payment," she said.
Call for probe
Hontiveros also filed a resolution condemning the massive harvesting of corals and urging the Senate to conduct an inquiry into the matter.
The Philippine Coast Guard reported Monday that its underwater surveys have shown that the marine ecosystems in Rozul (Iroquois) Reef and Escoda (Sabina) Shoal "appear lifeless, with minimal to no signs of life."
These findings from the PCG support the report of the Armed Forces of the Philippines Western Command, which suspects that Chinese vessels have been engaged in coral harvesting activities in Rozul Reef, leading to significant damage to the reefs.
Coral reefs host marine species, and serve as breeding and feeding grounds for many comercially important fish species. Coral reefs also absorb and store carbon dioxide from the atmosphere.
Aside from fish, the West Philippine Sea is also rich in oil and gas.
The Department of Foreign Affairs issued an appeal Monday to halt ecologically harmful activities in the West Philippine Sea.