Metro Manila smog caused by vehicle emissions, not Taal
September 22, 2023 | 2:06pm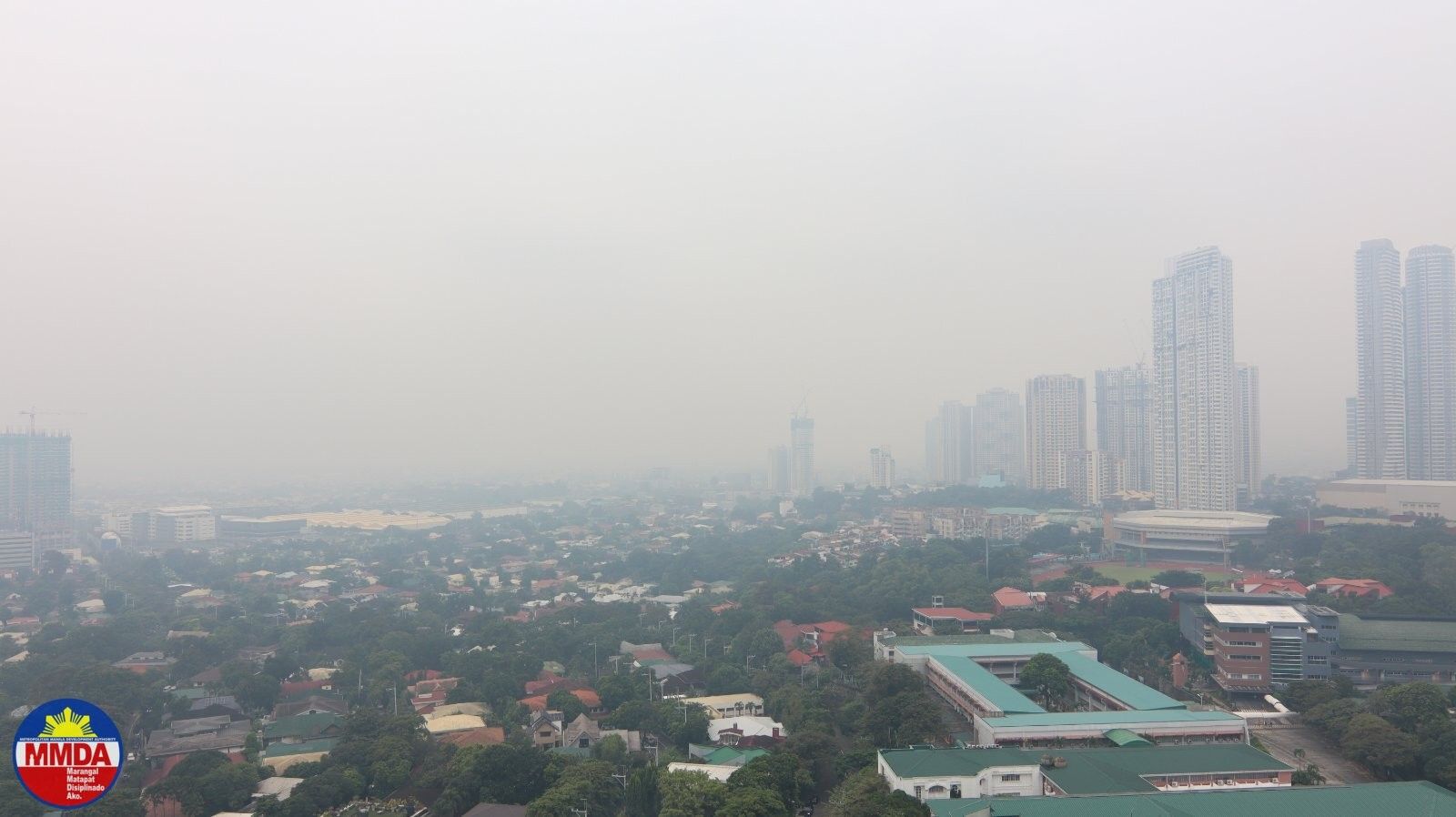 MANILA, Philippines — Smog blanketing Metro Manila on Friday is due to air pollution from heavy vehicular traffic and not the volcanic smog emitted by Taal, government agencies said.
In a statement, the Department of Environment and Natural Resources' Environmental Management Bureau noted that air quality monitoring data shows heightened alert in some parts of Metro Manila "due primarily attributed to emissions from heavy vehicular traffic, especially during rush hour."
The Philippine Institute of Volcanology (Phivolcs) also clarified that the volcanic smog coming out of Taal is drifting west-southwest and away from the direction of Metro Manila.
In a public briefing, Department of Science and Technology Secretary Renato Solidum said the smog in Metro Manila and the volcanic smog in Taal Volcano were not related, the former being caused by "thermal inversion," while the latter is volcanic gas.
Solidum explained in a Laging Handa briefing: "The temperature, the air, as it goes higher in the atmosphere, should be cooler, but the cool air is currently at a higher altitude."
Phivolcs observed early Friday morning that the presence of vog and documented five volcanic tremors, lasting from 20 to 575 minutes, suggesting increased activity within Taal.
"Vog has been affecting the Taal region since the first week of September 2023 as an average of 3,402 tons per day SO2 has been degassed from Taal Volcano for the month," Phivolcs said.
Phivolcs has advised the public to wear masks and take safety precautions as the volcanic smog consists of volcanic gas which can cause irritation of the eyes, throat and respiratory tract.