Alert Level 3 raised over Mayon, eruption possible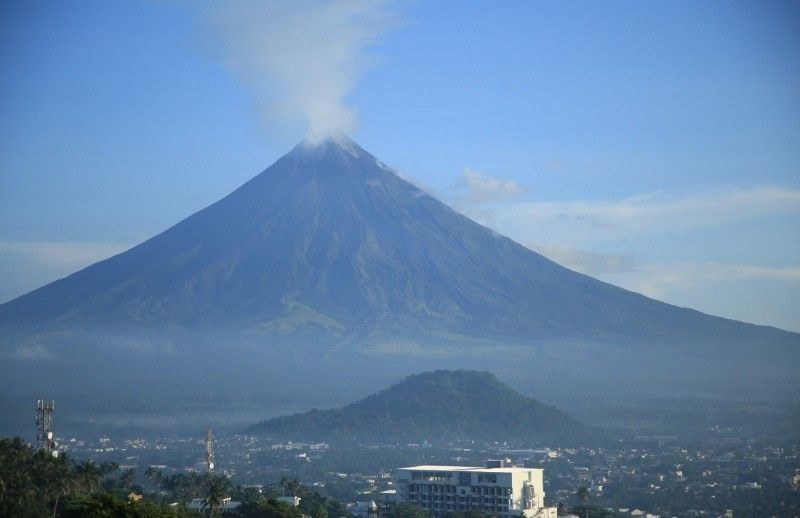 MANILA, Philippines — The Philippine Institute of Volcanology and Seismology raised Thursday the status of Mayon Volcano in Albay to Alert Level 3 and warned there is an "increased tendency towards a hazardous eruption."
"This means that Mayon is exhibiting magmatic eruption of a summit lava dome, with increased chances of lava flows and hazardous pyroclastic density currents affecting the upper to middle slopes of the volcano and of potential explosive activity within weeks or even days," Phivolcs said in a bulletin.
Just this Monday, the institute placed Mayon under Alert Level 2 due to increasing unrest.
What to do
Phivolcs recommended the evacuation of people living within the six-kilometer permanent danger zone around the volcano.
"Increased vigilance against pyroclastic density currents, lahars and sediment-laden stream flows along channels draining the edifice is also advised," it said.
Pilots are also advised to avoid flying close to the summit as ash from any sudden eruption can be hazardous to aircraft. Ash fall events may most likely occur on the south side of the volcano.
What happened
Repeated collapse of the growing summit dome of Mayon has generated an increasing number and volume of rockfall events since the volcano was placed under Alert Level 2, according to Phivolcs.
A total of 267 rockfall events and two volcanic earthquakes were recorded from Monday to Thursday. Only 54 rockfall events were logged from June 1 to 4.
Phivolcs added there were three PDC events on the Bonga and Basud gullies Thursday. These events lasted four to five minutes.
The volcano's last steam-driven or phreatic eruption was in January 2018.