President Sergio Osmeña's father finally known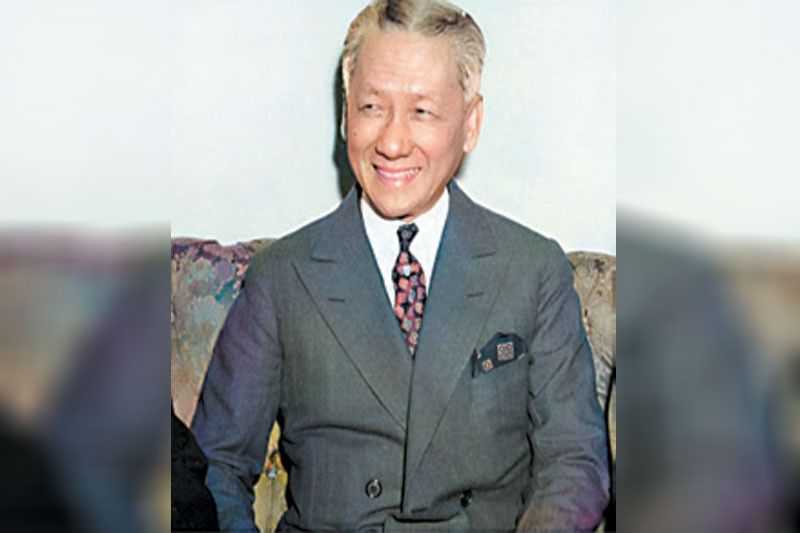 MANILA, Philippines — After 145 years, the real father of former president Sergio Osmeña Sr. has been revealed, thanks to DNA testing.
This is the first time that a historical figure had been subjected to such testing in the country.
Cebu's grand old man, according to accounts of historians and even his descendants, spent his public life refusing to talk about his parentage, even avoiding topics about his own mother, Juana Osmeña.
But as most people know, Osmeña was an illegitimate child, the only one among all Philippine presidents, and the identity of his father was never known, even after his death in 1961.
However, two names have constantly come up as Osmeña's father – Pedro Singson Gotiaoco and Antonio Sanson.
Most Google searches and even Siri, Apple's virtual assistant, points to Gotiaoco as the late former president's father, while a few mention Sanson.
To put an end to all the speculations in an age when advanced technology can accurately trace paternity, a number of Osmena's descendants commissioned genealogist and The FREEMAN columnist, Todd Sales Lucero, for the project.
"Genetic genealogy, the use of both DNA technology and traditional genealogical methods, is an exciting discipline that has become more popular recently. Because written records only go so far and many family stories are only backed by oral history without written documentation, DNA testing then becomes an important tool to prove (or disprove) some or all the oral histories of a family. Best of all, DNA testing companies like 23andMe, Ancestry, MyHeritage and EasyDNA, are now more accurate, reliable, affordable and accessible," Lucero wrote.
He explained the use of Y-chromosome comparison between Osmeña's grandson and the descendants of the two men suspected as his father to unlock the mystery that has long left his family and historians guessing.
The DNA sample donors were former mayor Tomas Osmeña, being a direct male-line grandson of Sergio and son of former senator Sergio Osmeña Jr.; one Pedro Go, a direct male line grandson of Pedro Gotiaoco and Ronnie Sanson, a direct male-line grandson of Julian Sanson, a first cousin of Antonio Sanson.
Lucero identified EasyDNA as the lab where the DNA samples were tested since it has partners in the Philippines.
For the Osmeña-Gotiaoco DNA, only nine of the 23 markers matched, indicating a "non-genetic connection in the paternal line" and excluding them from coming from the same male line.
On the other hand, the Osmeña-Sanson DNA comparison was a 100-percent match on all markers.
With this, the big revelation that Antonio Sanson is the real father of the Philippines' fourth president, Sergio Osmeña, Sr., was made at the Casino Español.
Antonio Sanson was a prominent and wealthy man from Cebu City who owned extensive land holdings.
Former mayor Tomas Osmeña said knowing with certainty who his grandfather's real father is does not define him because it was the former president's works and acts of service that did; but the truth being known to the public puts a stop to speculations.
The FREEMAN, in a random interview with the other descendants of the country's first Visayan president, said they are all happy with the truth coming out and look forward to meeting more relatives on the Sanson side. – The Freeman