Taal Volcano remains under Alert Level 1 as Phivolcs reports 'ongoing low-level activity'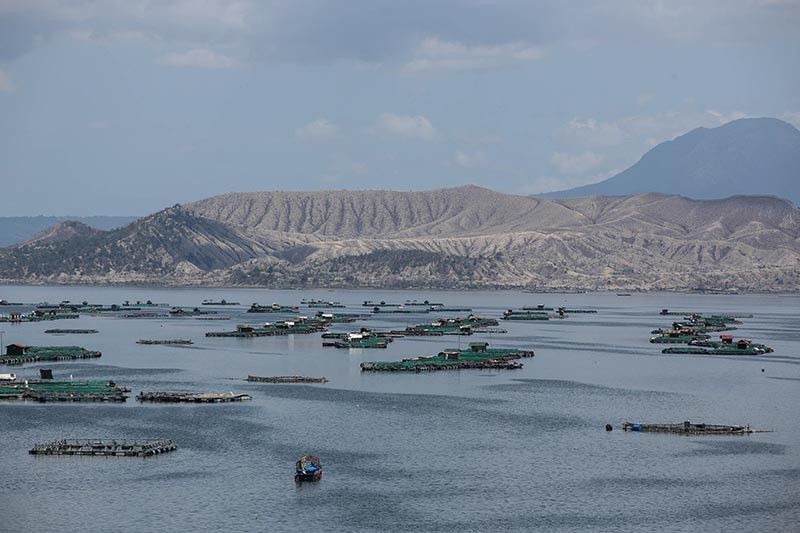 MANILA, Philippines — The Philippine Institute of Volcanology and Seismology (Phivolcs) reported an "ongoing low-level activity" in Taal Volcano in Batangas province while the volcano remains under Alert Level 1.
State volcanologists said that since 6:35 a.m. on Friday, "a relatively weak and shallow but continuous volcanic tremor generated by the Daang Kastila fissure" has been recorded by all 15 seismic stations of the Taal Volcano Network.
The tremor came with heightened thermal anomalies on the northern portion and upwelling of volcanic fluids in the Taal Main Crater Lake detected by remote cameras.
There has been a slight increase in sulfur dioxide emissions in the last two weeks.
From an average emissions of less than 3,000 tons a day between April 1 and May 21, the average rose to 5,360 tons a day between May 22 and June 1.
Phivolcs also observed that the southwest Volcano Island inflated since the fourth week of May 2023, indicating "shallow hydrothermal activity".
Since July 11, 2022, the Taal Volcano has been under Alert Leval or "in abnormal condition."
Under Alert Level 1, sudden steam-driven or phreatic explosions, volcanic earthquakes, minor ashfall and lethal accumulations or expulsions of volcanic gas are possible.
State volcanologists said Alert Level 2 may be raised should "current low-level activity worsen or pronounced changes in monitored parameters forewarn of increasing unrest."
Phivolcs warned the public against entering the Taal Volcano Island, which is a permanent danger zone.
"Local government units are advised to continuously assess previously evacuated barangays around Taal Lake for damages and road accessibilities and to strengthen preparedness, contingency and communication measures in case of renewed unrest," the agency said.
"People are also advised to observe precautions due to ground displacement across fissures, possible ashfall and minor earthquakes," it added.
Pilots are also advised to avoid flying close to the Taal Volcano due to hazards like airborne ash and ballistic fragments from sudden explanations and wind-remobilized ash.