House sticks to constitutional convention but open to Senate proposals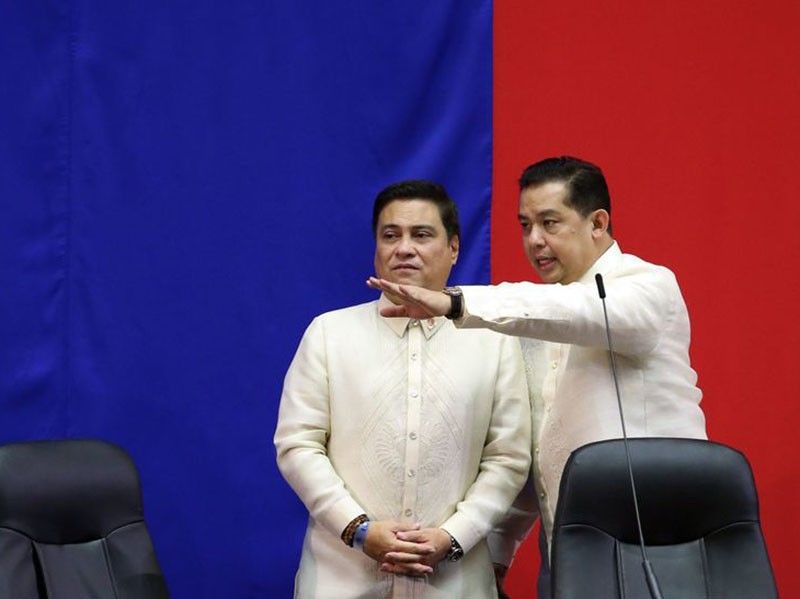 MANILA, Philippines — House Speaker Martin Romualdez said Friday the chamber will be sticking to its push to propose amendments or revisions to the basic law through a constitutional convention, but indicated openness to talk with the Senate on its preference on Charter change.
Romualdez' statement came a day after Rep. Richard Gomez (Leyte) claimed Thursday in a press conference organized by PDP-Laban that the speaker has agreed to a constituent assembly, stick to tweaking economic provisions only and for both houses to vote separately on proposed amendments to the Constitution. PDP-Laban — alongside Lakas-CMD, which Romualdez leads — is among the major parties in the administration coalition.
"The House leadership … is willing to open discussions with the Senate on their preferred mode of amending the Constitution if that will lead to an agreement between the two chambers," Romualdez said.
He continued: "We are open to consider any proposal of the Senate and will submit such proposal to members of the House."
The House has so far been adamant with pushing for a "hybrid" con-con to change the Constitution, where some of the delegates will be appointed by the president, the Senate president and the House speaker, and others will be elected.
But Gomez made it appear that Romualdez has agreed that the House will follow the lead of Senate constitutional amendments panel chairperson Robinhood Padilla and pursue Cha-cha through a constitutional assembly instead, where members of Congress will be the ones to propose amendments to the Charter.
"What we'll discuss when it comes to constitutional amendments is just three things: One, con-ass, the speaker agreed. Two, we'll only talk about economic provisions; the speaker agreed. Three, voting separately, the speaker agreed," Gomez said.
Gomez said the House will relent to the Senate if it votes to pursue Cha-cha through con-ass, which proponents say is much cheaper than con-con.
The Senate and the House remain in disagreement on Cha-cha as many members of the upper house remain cool to introducing changes to the Constitution, even if these were just piecemeal amendments to allow Congress to liberalize economic provisions as proposed by Padilla.