Rex Gatchalian named new DSWD secretary
February 1, 2023 | 12:00am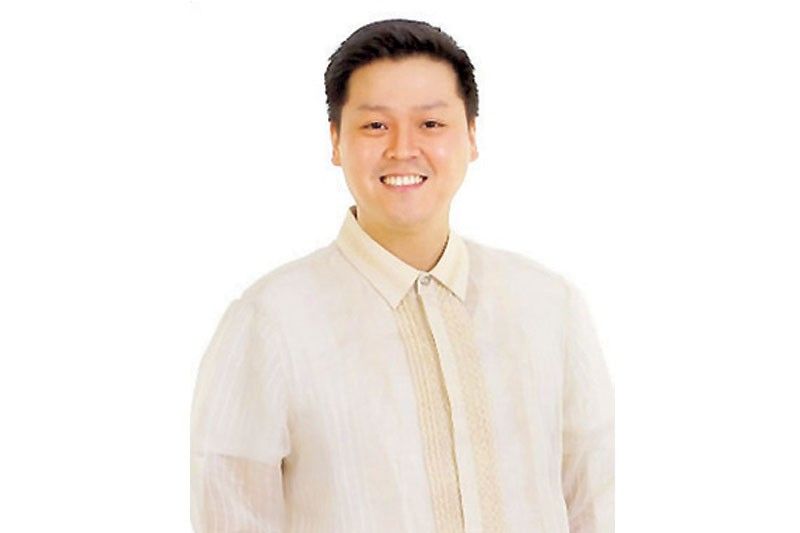 MANILA, Philippines — President Marcos has named Valenzuela City Rep. Rex Gatchalian as secretary of the Department of Social Welfare and Development (DSWD), replacing Erwin Tulfo, whose appointment was bypassed twice by the Commission on Appointments (CA).
Gatchalian, who represents the city's first district, took his oath as DSWD chief before Marcos yesterday.
"Mr. President, thank you for giving me the opportunity to be able to serve the country in a much larger capacity," Gatchalian said on Twitter.
He assured his constituents that the district offices would not change and that the rendering of services would continue despite his appointment to the Cabinet.
"Please do not worry. Business as usual. A caretaker will be appointed by the House of Representatives in the coming days," Gatchalian said.
Before being elected as congressman this year, Gatchalian served as Valenzuela City mayor for nine years.
He completed his political science degree cum laude from George Washington University in 2001.
He held positions in private companies, including president of Waterfront Hotel and Casinos in Manila, Cebu and Davao and member of the board of directors of Recovery Development Corp., Waterfront Philippines Inc., Pacific Rehaus Corp. and Westland Pacific Property Corp.
Gatchalian's appointment coincided with the celebration of the DSWD's 72nd anniversary.
The CA bypassed Tulfo's appointment twice after some lawmakers questioned him over his US citizenship and his libel conviction in 2000, which was affirmed by the Supreme Court in 2008.
Tulfo, a former broadcaster, stepped down as DSWD secretary last December.
President Marcos has ordered the DSWD to ensure that its services are accessible to Filipinos and to continue implementing programs designed to help the country's vulnerable sectors.
Speaking during the agency's 72nd anniversary in Quezon City yesterday, Marcos described the DSWD as the "lifeline" of millions of Filipinos that remained unwavering in its mission to improve their lives, "especially those who are in distress, in danger and the disadvantaged."
"As we look to the future, I enjoin the DSWD once again and all government agencies to ensure that your services reach those in need, wherever they may be," the President said.
"People should not need to travel to urban areas to access government services. That is why we must ensure that everyone, everywhere will have access to all the help and services that they need," he added.
Marcos also instructed the agency to continue calibrating the Pantawid Pamilyang Pilipino Program or 4Ps and strengthening the government's social protection initiatives.
He noted that one of the government's anti-poverty measures is providing grants for the health needs of households and the education of children.
The 4Ps is a cash transfer program that seeks to assist poor families and to improve the health and education of their children.
"In addition to this, I call upon the department to continue to implement the unconditional cash transfer program to provide cash grants to poor households and individuals who do not benefit from the lower income tax rates but who are adversely affected by rising prices," Marcos said.
"Let us also enhance the social pension program for indigent senior citizens to augment their daily subsistence and medical needs," he added.
Marcos thanked the DSWD for its service and reminded its personnel of the vital role they play in the nation.
"I know that sometimes, you feel that your work is not recognized. Do not think that way. The Filipinos recognize your work and thank you for the things you are doing. Although we do not do it often enough, I must remind you today that you have been, especially in the pandemic, that the DSWD has been the lifeline for millions and millions of Filipinos," he said.
Marcos said several Filipinos would have died during the pandemic if not for programs such as the Tulong Panghanapbuhay Para sa Ating Displaced/Disadvantaged Workers, Assistance to Individuals in Crisis and 4Ps.
He said the DSWD would always remain a "shining example of efficient, compassionate and selfless service to everyone in government."
Marcos expressed confidence that with the agency's hard work, the government would continue to make progress in uplifting the lives of Filipinos.