COVAX to donate bivalent jabs to Philippines
January 31, 2023 | 12:00am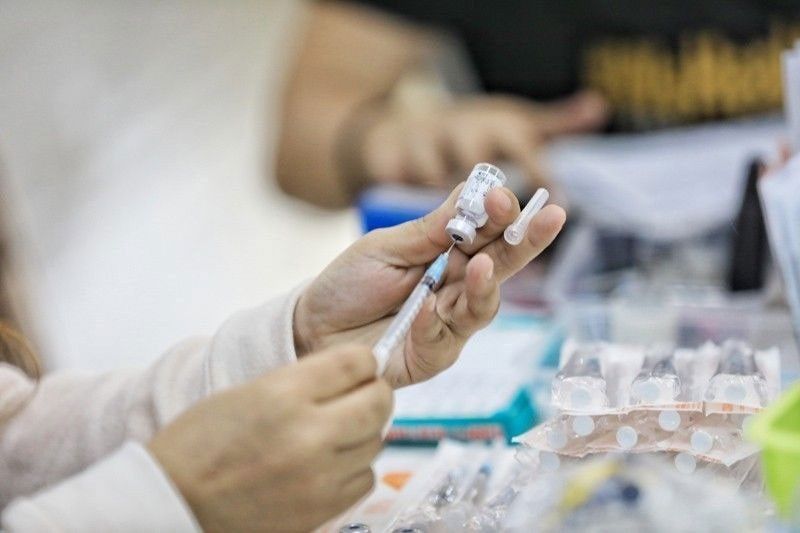 MANILA, Philippines — The Department of Health (DOH) yesterday said the COVAX Facility has already committed to donate bivalent COVID-19 vaccines to the Philippines.
"The COVAX Facility has committed donation (of bivalent vaccines) that will be sent to the country," DOH officer-in-charge Maria Rosario Vergeire said in an interview yesterday. "Our target is to receive these donations within the first quarter of this year, though I cannot disclose yet the exact amount at the moment since negotiations are still ongoing."
The DOH said these bivalent vaccines are different from those being negotiated by the Philippines through the regular procurement process.
"Expected to arrive in the country first are these donations. We are just in the process of finalizing details concerning the COVAX donation," said Vergeire.
"There are also other countries that expressed willingness to provide us with additional doses (of bivalent vaccines). These bivalent vaccines will be part of the government's vaccination program for COVID-19, so there will be both monovalent and bivalent vaccines that our government will be providing," the health official said.
As to who will be prioritized in the use of bivalent vaccines, the DOH OIC said it will depend on the quantity that the country will receive. "However, we will only purchase a limited amount to prevent vaccine wastage. We have this agreement with the manufacturers that we will just order a particular amount and then after, we can readily procure again if the need arises," said Vergeire.
NCR positivity rate drops
The COVID-19 positivity rate in the National Capital Region (NCR) decreased again to 2.3 percent on Saturday after a slight increase the day before, OCTA Research group said yesterday.
In a Twitter post, OCTA Research fellow Guido David said NCR's positivity rate "dipped back" to 2.3 percent on Jan. 28 after it slightly increased to 2.4 percent on Jan. 27. "For now, it looks like the spike is just a one off. Hopefully, the positivity rate continues to trend downward," David said.
NCR's positivity rate was at 2.0 percent on Jan. 26 and 2.5 percent on Jan. 20. OCTA said the nationwide COVID-19 positivity rate is 2.3 percent.
1,206 new COVID cases
Some 1,206 new COVID cases were recorded in the country from Jan. 23 to 29, according to the DOH's latest COVID-19 Bulletin.
The DOH also said there was one new patient in severe and critical condition, while 74 deaths from COVID-19 were verified — six of these occurred from Jan. 16 to 29. Meanwhile, the daily average of new COVID-19 infections is 172, or 36 percent lower than cases recorded from Jan. 16 to 22.
Last Sunday, the health department recorded 456 severe and critical COVID-19 patients who sought admission in hospitals, or 9.5 percent of the total COVID-19 admissions in the country.
Out of the 2,359 ICU beds intended for COVID-19 patients, 330 (14.0 percent) were occupied while 19.5 percent or 3,606 out of 18,467 non-ICU COVID-19 beds are being used.
More than 73 million individuals or 94.54 percent of the target population have been vaccinated against COVID-19, including 14,419 individuals who were vaccinated from Jan. 23 to 29.
Meanwhile, more than 21 million individuals have received their booster shots, including 50,474 individuals boosted the same week. The DOH likewise said 6.9 million senior citizens or 79.47 percent of the target A2 population were able to receive their primary vaccine series. – Pia Lee-Brago