US defense chief's Manila visit to focus on EDCA, plans to address new threats
January 30, 2023 | 6:51pm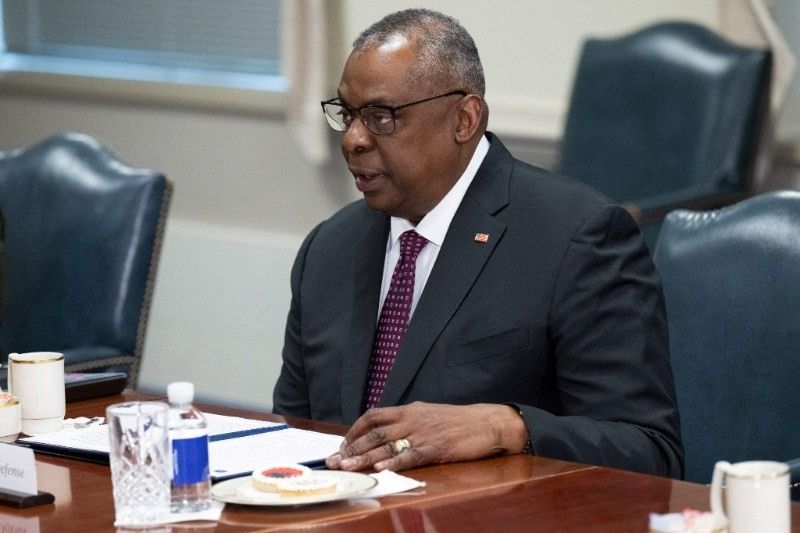 MANILA, Philippines — US Defense Secretary Lloyd Austin will discuss "speeding up" the implementation of the Enhanced Defense Cooperation Agreement on top of "modernizing" the alliance to address new threats, such as maritime issues, during his visit to Manila.
Austin will be in South Korea and the Philippines this week as Washington seeks to strengthen its presence via alliances in the Indo-Pacific.
"We anticipate that 2023 is going to be a very exciting year for the alliance. Right now, I think we're seeing a very positive upswing in the trajectory of the relationship," a senior defense official speaking on background was quoted saying in a department article.
COMMENTARY: 2023 promises even stronger momentum in U.S.-Philippines ties
While in Manila, Austin will be hosted by his counterpart, Defense Secretary Carlito Galvez Jr. Austin will also meet with President Ferdinand "Bongbong" Marcos Jr., Armed Forces of the Philippines chief Gen. Andres Centino, and Foreign Affairs Secretary Enrique Manalo.
Amid the changing security environment, the US Department of Defense aims to "bolster regional alliances and partnerships" to maintain regional stability. The trip comes amid regional tensions between China and Taiwan, on top of long-standing issues in the South China Sea — including the part of it that Manila calls the West Philippine Sea.
"We see the investments that we're making to advance our allies as grounded in the recognition that they are real force multipliers in our efforts to sustain a free and open Indo-Pacific," the official said.
Officials from Washington and Manila have previously said there are plans to expedite the completion of existing EDCA projects and adding new sites. Through the agreement, US military may use facilities in Philippine military bases and camps on top of allowing US troops to rotate in the country.
READ: Philippines, US plan to 'expedite' completing EDCA projects, adding locations
"We have been very clear about which is that our treaty commitments do apply in the South China Sea and that an armed attack on Philippine forces or vessels or aircraft in the South China Sea would be relevant to the defense treaty commitments that we have."
"We'll be actively talking about what we can do together to address what has been a pretty notable period of harassment and coercion recently in the South China Sea."
The US has repeatedly emphasized its support for the Philippines as the country tries to assert sovereignty over the West Philippine Sea in the face of China's sweeping claims over a large part of the South China Sea.
Earlier this month, a Chinese Coast Guard vessel drove away a Filipino fishing boat while in the Ayungin Shoal. The Department of Foreign Affairs maintained that Filipino fishermen have the right to "take whatever they are due" in the area as it is in the Philippines' exclusive economic zone and continental shelf.