CA confirms DOST, DICT, DOE chiefs
December 8, 2022 | 12:00am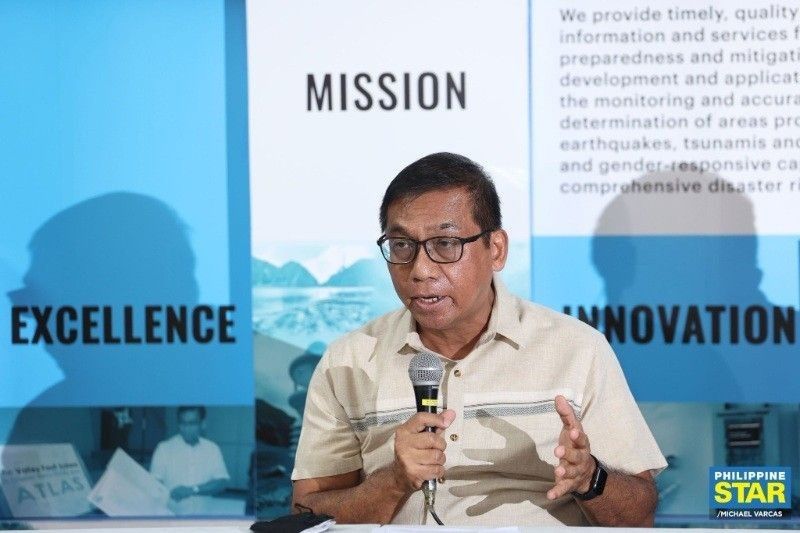 MANILA, Philippines — The Commission on Appointments (CA) confirmed yesterday the appointments of Energy Secretary Raphael Lotilla, Information and Communications Secretary Ivan John Uy, Science Secretary Renato Solidum and 60 officials of the Department of Foreign Affairs (DFA).
The deliberations of the CA, composed of delegates from the Senate and the House of Representatives, took several hours due to the number of appointees and numerous questions from lawmakers.
The hearings were disrupted for over an hour due to the intensity 3 earthquake in Metro Manila that forced the evacuation of the Senate building in Pasay City.
Senate President Juan Miguel Zubiri ribbed Solidum – who used to head the Philippine Institute of Volcanology and Seismology – as they waited for aftershocks outside the building as the tremor happened just minutes after the CA committee endorsed the science chief for confirmation in plenary.
But it was not an easy process for Lotilla, who had to undergo three committee hearings in two weeks as CA members – particularly from SAGIP party-list Rep. Rodante Marcoleta – grilled him on many issues, including his alleged conflict of interest as he held top posts in major power companies and high electricity rates.
Solidum and Uy were supposed to be confirmed on Tuesday in plenary but the deliberations of the CA committee on energy on Lotilla's appointment took a long time, so the bicameral body moved its plenary session to yesterday.
The CA also confirmed 13 ambassadors and 47 foreign service officers, including former DFA secretary Teodoro Locsin Jr. as ambassador to the United Kingdom, Evangelina Lourdes Arroyo-Bernas as ambassador to Austria and former CNN bureau chief Jaime Florcruz as ambassador to China.
CA members had some questions for Florcruz, including Sen. Risa Hontiveros who asked him if there was any way for the Philippines to "engage meaningfully with progressives and any moderates within the Chinese government to ensure stability in the region and arrive at a fair and equitable settlement in the West Philippine and South China Seas."
"I believe that China will change because it is in their interest, not because we told them, not because anyone tells them or lectures them. I think that we've seen that in Chinese history. The Chinese are a very proud nation," Florcruz said.
"They have a long civilization and they will evolve in the way that is good for themselves, and so I believe that we as a neighbor should engage with China, wish them well whenever they are doing well because a stable China is good for the Philippines," he said. "The worst case scenario in the Philippines is when China gets into a chaotic period which we have seen before. We should encourage the positive moves that China makes."