Groups call for probe on death of Ericson Acosta
December 1, 2022 | 4:37pm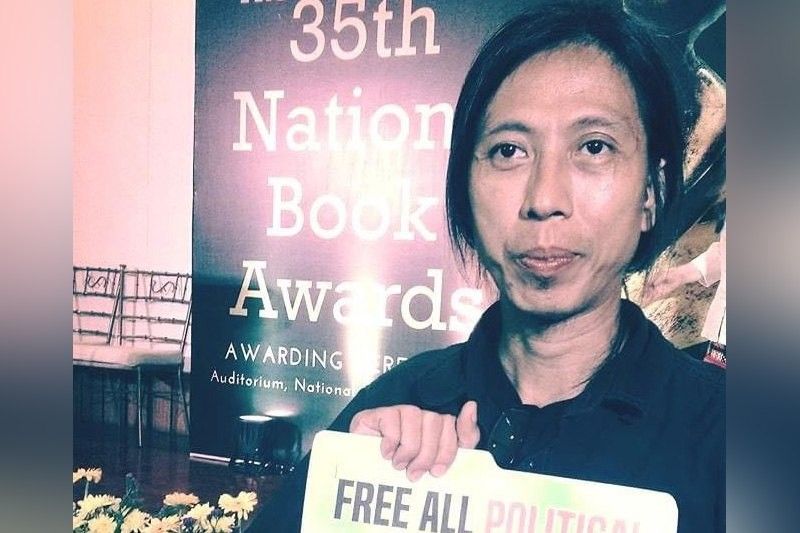 MANILA, Philippines — Various groups are seeking an investigation into the death of National Democratic Front consultant and poet Ericson Acosta who the military said was killed in an encounter in Kabankalan, Negros Occidental on November 30.
Karapatan, an alliance of human rights organizations, and Pilgrims for Peace, a group advocating for the resumption of peace talks between the government and communist rebels, called on the Commission on Human Rights to conduct an independent investigation into the killing of Acosta and his companion, peasant organizer Joseph Jimenez.
Writers' group PEN Philippines also called on the government to "perform a full and fair investigation, and serve justice."
"The details surrounding his death need to be thoroughly and impartially investigated due to possible violations of human rights and international humanitarian law," Pilgrims for Peace said.
"If found that the reports of the extrajudicial killing of Acosta and his companion by the military are true, the AFP must be taken to task for this abomination, which is part and parcel of a militaristic, 'take-no-prisoners' approach to the long running armed conflict with the CPP-NPA," it added.
Karapatan's chapter in Negros reported that Acosta and Jimenez were captured alive as of 2 a.m. on November 30, but were later tagged by the military as casualties in an alleged encounter.
"Residents also said that the bodies of the two bore stab wounds. Acosta was also said to be recuperating from illness in the said community," Karapatan said.
This was also the report of the NDF in Negros, which called the incident a "fake encounter," a charge that Armed Forces of the Philippines spokesman Col. Medel Aguilar dismissed as "propaganda to cover up for their tactical defeat to discredit the AFP."
Karapatan Secretary General Cristina Palabay said the reported killing of Acosta and Jimenez violates the Comprehensive Agreement on the Respect for Human Rights and International Humanitarian Law between the government and communist rebels.
RELATED: What is International Humanitarian Law and why is it being raised vs red-tagging?
— Xave Gregorio