De Lima in PNP hospital due to chest pain, hypertension
October 13, 2022 | 12:00am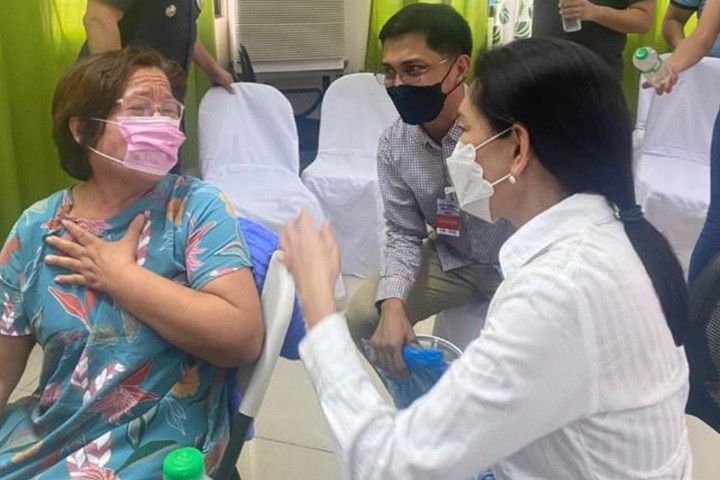 MANILA, Philippines — Jailed former senator Leila de Lima remains confined at the Philippine National Police General Hospital (PNP-GH) due to chest pain and hypertension, but the PNP chief gave assurance that she is in stable condition.
"Her condition remains stable and it's being monitored daily by her attending physician and staff of the PNP GH," Gen. Rodolfo Azurin Jr. told yesterday's Malacañang press briefing.?
Azurin said De Lima has been in the hospital due to acute coronary syndrome costochondritis and hypertension since Oct. 10, a day after she was briefly taken hostage by a fellow detainee at the PNP Custodial Center in Camp Crame.
While undergoing medication, De Lima – who has been detained on drug charges since 2017 – is provided with 24-hour security detail.
Azurin said De Lima would remain hospitalized according to the recommendation of her physicians.
Following what she described as a "near-death experience" at the hands of the hostage-taker who was later shot dead by a police negotiator, De Lima declined an offer from President Marcos to have her transferred to another detention facility.
But Azurin, speaking partly in Filipino, said yesterday: "Her previous detention (cell) is being repaired and we are looking for another facility where we can move her, so she can't remember any of the bad experiences she had there."
Interior and Local Government Secretary Benhur Abalos, the highest government official to visit De Lima in the aftermath of the hostage crisis, said one option is to house the former senator at the detention facility of senators Bong Revilla and Jinggoy Estrada when they were detained over the pork barrel scam.
Azurin said that De Lima could opt for a transfer to the Armed Forces of the Philippines (AFP) Headquarters at Camp Aguinaldo just across EDSA if she no longer feels safe inside Camp Crame.
"But, when I had the chance to talk to senator De Lima, she manifested that she still prefers to stay with the PNP Custodial Center," he said.
Feliciano Sulayao Jr., the detainee who held De Lima hostage last Sunday morning, was shot dead by Col. Mark Pespes, director of the PNP Support Service, during the negotiation for her release.
Earlier, two other Abu Sayyaf member-detainees who tried to escape with Sulayao, had stabbed and injured a police officer and were shot dead by responding police. – Emmanuel Tupas