Opposition lawmaker Edcel Lagman is new Liberal Party president
September 30, 2022 | 3:05pm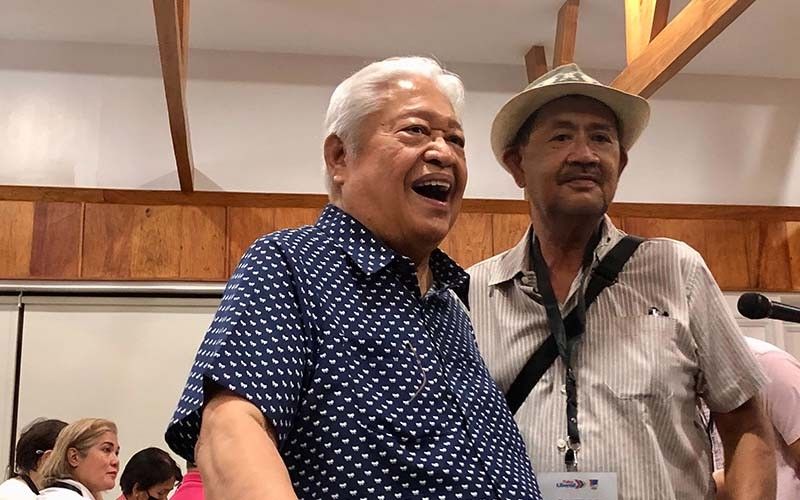 MANILA, Philippines (Updated 5:16 p.m.) — Staunch opposition lawmaker Rep. Edcel Lagman (Albay, 1st District) on Friday took the helm of Liberal Party with a vow to resurrect the once-ruling party from the "ashes" of the last national elections.
"I am not ready to incant the requiem of the Liberal Party," Lagman said after being elected as the party's new president during its National Executive Council meeting at the historic Club Filipino. "I assume the presidency to lift up the Liberal Party from the ashes of the May 2022 elections."
RELATED: Rodrigo Duterte's PDP-Laban elects Palawan rep as party president while faction protests
Lagman now faces the daunting task of rebuilding a party that has been described by its erstwhile chairperson, former Vice President Leni Robredo, as "decimated" following a mass exodus of members in the wake of the 2016 elections that saw the election of Rodrigo Duterte as president.
The party has struggled in the years under Duterte, during which it experienced intense vilification. Its signature party color, yellow, was also turned into an insult for critics of the former administration.
In the 2019 elections, the party in coalition with other opposition groups fielded a senatorial slate called "Otso Diretso," that ultimately failed to clinch any seat.
The succeeding national elections saw the LP backing the presidential run of Robredo, who lost massively to President Ferdinand Marcos Jr.
But Lagman signaled to reporters in a chance interview after the meeting that they are ready to move forward and learn from the mistakes of the party in previous elections.
"We are leaving that far behind. And there will be no third election without the party winning positions. I assure you that," Lagman said.
RELATED: Urging voters to accept poll results, Leni Robredo sets sights on new NGO