Philippines, Morocco to expand cultural cooperation
September 23, 2022 | 12:00am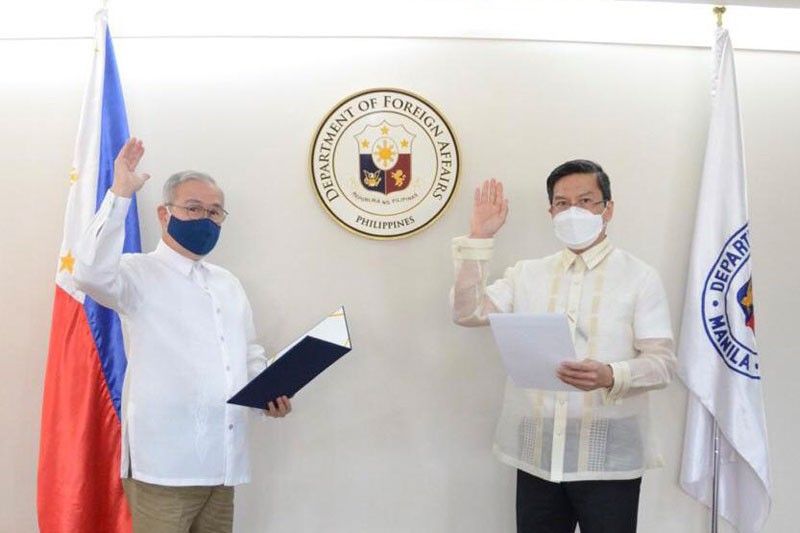 MANILA, Philippines — The Philippines has conveyed its interest in expanding cultural cooperation with Morocco, especially in light of the upcoming 50 years of diplomatic relations between the two countries in 2025.
Philippine Ambassador to Morocco Leslie Baja met recently with Morocco's Minister of Youth Culture and Communications Mohammed Mehdi Bensaid.
During the meeting, Baja informed the minister of the recent reopening of the embassy in Rabat and conveyed Manila's interest in expanding cultural cooperation.
The envoy informed Bensaid of upcoming cultural-related activities the embassy would pursue as part of its thrust in increasing awareness of Philippine culture in Morocco.
In turn, Bensaid welcomed exploring opportunities of cooperation related to culture and the youth with the Philippines, including the possibility of formalizing such cooperation through an agreement, and a possible exchange of cultural-related activities in coordination with the Moroccan embassy in the Philippines.
The minister also informed the ambassador of activities previously organized by the ministry, including youth exchange programs, which may also be of interest for both countries to explore.
After being closed for almost 30 years, the Philippine embassy in Rabat reopened with a new ambassador, marking a new era in the Philippine-Morocco relations.
Baja is the first envoy to Rabat in three decades.
The embassy was shut down almost 30 years ago due to budgetary reasons.
The Philippines established diplomatic relations with Morocco on April 10, 1975, which was followed by the opening of the Philippine embassy that was closed in 1986 after the EDSA revolution.
Philippines, South Korea maritime cooperation
Meanwhile, the Philippines and South Korea have agreed to strengthen maritime cooperation and address shared concerns during the inaugural maritime summit in Busan on Wednesday.
The two sides discussed working together in the fields of maritime domain awareness, marine environment protection and ocean economy, the Department of Foreign Affairs (DFA) said yesterday.
They agreed to exchange best practices, enhance capacity-building programs, including in defense and maritime law enforcement, and explore partnerships on technology transfer in maritime transport and maritime education.
Both countries stressed the importance of UNCLOS (United Nations Convention on the Law of the Sea) as the legal framework for all activities at sea, particularly in upholding the freedom of navigation and over flight, as well as the peaceful uses of the sea and peaceful resolution of disputes, the DFA said.
DFA Assistant Secretary for Maritime and Ocean Affairs Maria Angela Ponce and Philippine Ambassador to Seoul Ma. Theresa Dizon-de Vega co-led the Philippine delegation while Director General for ASEAN and Southeast Asian Affairs Bureau Cecilia Jung of the Korean Ministry of Foreign Affairs headed the Korean delegation.