Ayala Land, Samsung partner for performing arts theater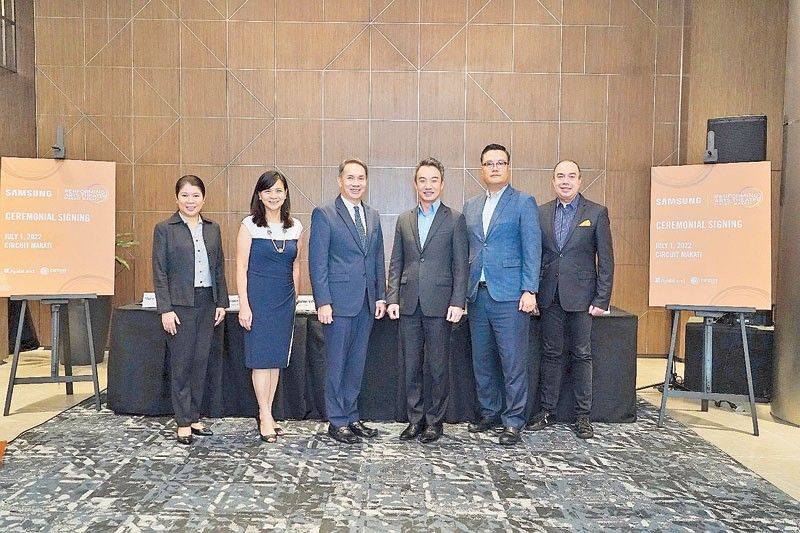 MANILA, Philippines — This July 1 marks another milestone for Circuit Makati, as Ayala Land and Samsung officially seal their partnership for the Samsung Performing Arts Theater through a ceremonial signing.
"We are delighted to partner with Samsung for this theater that is set to change the performing arts scene in the Philippines. Both companies share the passion for the arts and we hope that this world-class facility will encourage more domestic and international productions for Filipinos to enjoy," said Bobby Dy, president and CEO of Ayala Land.
"Passion and innovation are intrinsic to our DNA and the Samsung Performing Arts Theater is a reflection of these values. We are excited to be at the center of arts and culture with Ayala Land," said Minsu Chu, president of Samsung Philippines.
Built to provide a home for Filipino and international talents, the Samsung Performing Arts Theater is a signature development that solidifies Circuit Makati's position as Makati's center for culture, entertainment and the arts.
The 1,500-seat Samsung Performing Arts Theater is an iconic addition to the city and will officially open on July 14. Upcoming shows include "We Will Rock You," which was originally staged at London's West End, and "Mula Sa Buwan," an original Filipino musical based on Edmond Rostand's novel, "Cyrano de Bergerac."