DOH: Active COVID-19 cases breach 5,000-mark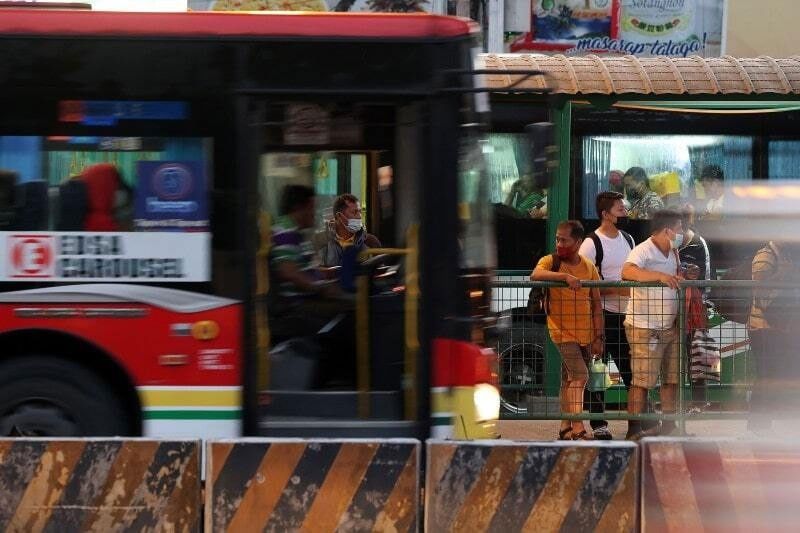 MANILA, Philippines — Active cases of COVID-19 reached 5,113 last Wednesday, the highest tally since May 3, according to the Department of Health (DOH).
Based on the DOH's latest bulletin, there were 593 new cases and eight additional deaths reported, bringing the total COVID-19 caseload to 3,697,793 and the death toll to 60,484.
There were also 333 new recoveries, for a total of 3,632,196 who have beaten COVID-19.
Topping the areas with the most cases over the past two weeks were the National Capital Region (Metro Manila) with 2,793 cases, followed by Region 4-A (Cavite, Laguna, Batangas, Rizal and Quezon or Calabarzon) with 864 new cases, Region 6 (Western Visayas) with 458, Region 3 (Central Luzon) with 413 and Region 7 (Central Visayas) with 231.
The COVID-19 occupancy rate in hospitals is at 17.5 percent.
Earlier, the DOH said it is seeing a significant increase in COVID-19 cases and a possible peak that may reach as high as 2,000 daily cases in the NCR toward the end of July.
"Although we're seeing a notable increase in the number of cases, we remain in the low risk case classification because we are still in the less than one per 100,000 population as to the average daily attack rate," Health Undersecretary Maria Rosario Vergeire said.
In an interview with CNN Philippines yesterday, Health Secretary Francisco Duque said a surge like that seen in September 2021 due to the Delta variant, and last January due to the Omicron variant is not impossible.
"We cannot say that it won't happen again because the virus is notorious for mutations. The problem with the virus is its unpredictability," said the health chief.
"We don't know yet (what will happen) because Omicron alone has several subvariants that came out, with every mutation having brought about higher transmissibility," he added.
Earlier, the secretary said that COVID-19 cases in Metro Manila could peak at 1,500 to 2,000 per day by the middle or end of July.
Yesterday, he clarified that when he said that the next possible surge will unlikely be as bad as the previous COVID-19 waves experienced by the country, he was assuming that Filipinos have already learned their lessons since the pandemic started in March 2020.
"Any increase is a cause for alarm. But, suffice to say, as long as our people continue to comply with the minimum health standards, then we will be able to manage this and really not see huge or massive increases in the number of cases," Duque said.
At this point, he said a surge in the hospital occupancy rate will be the one factor likely to prompt the escalation to a higher pandemic alert level.
"When it (health care utilization) reaches 50 percent to 70 percent of capacity, that should be a more sensitive metric that will signal the need to escalate," he said.
At present, the national health care capacity remains low for COVID-19 cases. "I think it is about 20 percent more or less," said Duque.
NCRPO to be stricter on protocols
Meanwhile, the National Capital Regional Police Office (NCRPO) said police in Metro Manila said will be stricter in implementing health protocols amid the rising cases of COVID-19.
"Let's expect the slight rise in strictness in reminding the public and in implementing health protocols from our police officers while they patrol streets to ensure that residents are compliant with policies," Maj. Gen. Felipe Natividad, NCRPO chief, said.
In preparation for a possible surge, Natividad said he had ordered unit and station commanders to check the health status of their personnel before deploying them and to remind them to follow health protocols on and off duty.
The NCRPO chief made the statement after the DOH recorded 3,051 new cases for the period June 13-19, which is 82 percent higher than that recorded the previous week, June 6-12.
"Metro Manila recorded the most cases in the past two weeks. May this serve as a wake-up call to our fellowmen to be careful and mindful with their actions. We have sacrificed a lot to prevent contagion… but we plead for our people to sacrifice some more," Natividad said. – Neil Jayson Servallos