PNP chief wants gun ban during Marcos, Duterte inaugurals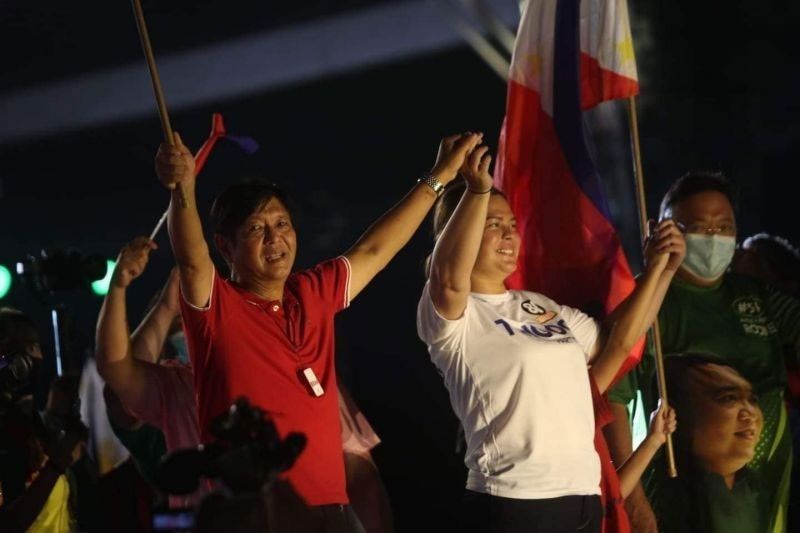 MANILA, Philippines — A ranking official of the Philippine National Police (PNP) wants a gun ban imposed in Manila and Davao City to ensure security during the inauguration of president-elect Ferdinand Marcos Jr. and vice president-elect Sara Duterte.
PNP Directorate for Operations chief Maj. Gen. Valeriano de Leon said yesterday he requested PNP officer-in-charge Lt. Gen. Vicente Danao Jr. for the suspension of permits to carry firearms outside of residence in the two cities.
De Leon said the PNP would make an announcement once details of the gun ban, including its duration, are finalized.
He also urged the city government of Manila to declare a holiday on June 30 to ease traffic congestion as roads leading to the National Museum would be closed to motorists.
Police said protesters would be allowed to hold rallies near the National Museum during the inauguration of Marcos on June 30 for as long as they will show support for the next president.
"If you will shout 'Mabuhay si Bongbong Marcos' I'll even bring you closer. No problem there," Danao said in Filipino.
He said critics of the incoming administration are free to hold their rallies in freedom parks, but they are not allowed to get near the venue of Marcos' inauguration.
The freedom park nearest to the National Museum is Liwasang Bonifacio.
At least 6,200 police officers will secure the event.
No-fly, no-sail zones
The government will ban planes from flying and vessels from sailing during the inauguration of Duterte in Davao City on June 19, police said.
Danao said the no-fly and no-sail zones are part of security measures for Duterte's inauguration.
He did not elaborate if the no-fly and no-sail zones will cover the whole Davao City or only areas near the San Pedro Square where Duterte will take her oath as vice president.
Police are also eyeing to shut off cell phone signals during the event.
At least 3,711 police officers will secure Duterte's inauguration.