Adults urged: Get vaxxed to protect children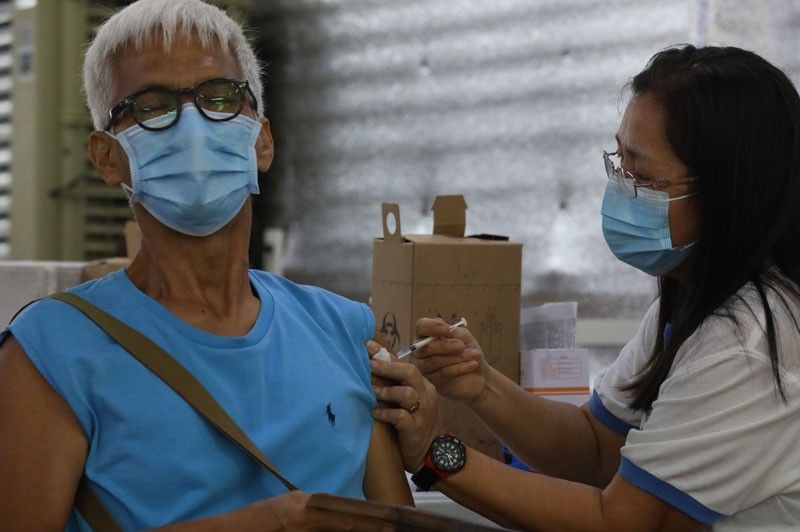 MANILA, Philippines — To protect children from COVID-19 now that more Omicron subvariants are emerging, the Department of Health (DOH) yesterday reiterated its call for eligible adults to get their vaccines.
At a forum, DOH Technical Advisory Group member and pediatric infectious disease expert Anna Ong-Lim said the virus "takes advantage" of people who are not yet vaccinated "whatever the age group."
"If they are not vaccinated or if they don't have some kind of natural immunity, they are the ones who will likely get infected," Lim added.
At present, however, children below five years old are still not qualified to get COVID-19 jabs, according to the DOH official.
"There is no vaccine yet for children below five years old, which only highlights the need for people around these kids to really optimize their protection," Lim said.
She emphasized that if there are children in the household who could not be immunized against COVID-19, "we should ensure that other members of the family are fully protected" to also protect the young ones.
DOH data showed that as of May 25, some 70.64 million individuals have been fully vaccinated against COVID-19, but only 13.94 million of them have received their booster shots.
Lim noted that people have become complacent in getting their jabs when COVID-19 cases declined in the past months.
With the emergence of new sublineages of the highly transmissible Omicron variant, however, she said those eligible should get their shots.
"We need to encourage people to take the primary series first and then their boosters," she added.
COVID-19 beds
Meanwhile, an infectious disease specialist said private hospitals are still maintaining beds for COVID-19 patients even when the number of new cases has been declining in the past months.
In an interview with "The Chiefs" aired on One News last Tuesday night, Dr. Leilani Gustilo of Dr. Paulino J. Garcia Memorial Research and Medical Center in Cabanatuan City said private hospitals still have "COVID-specific beds" as required by the DOH.
"We maintain the 30-percent bed capacity... The DOH has given that recommendation to maintain," Gustilo added.
She noted that there has been an uptick in hospital admission in various areas across the country.
"But as a whole in the Philippines, cases are still low... They are mostly moderate," she said.
Gustilo warned that a majority of COVID-19 patients are not vaccinated against the virus.
"Please, if you have the chance, get the vaccines because vaccines really work. Even for Omicron cases, these vaccines really work," she said.