DOH expediting P1 billion COVID-19 benefits for HCWs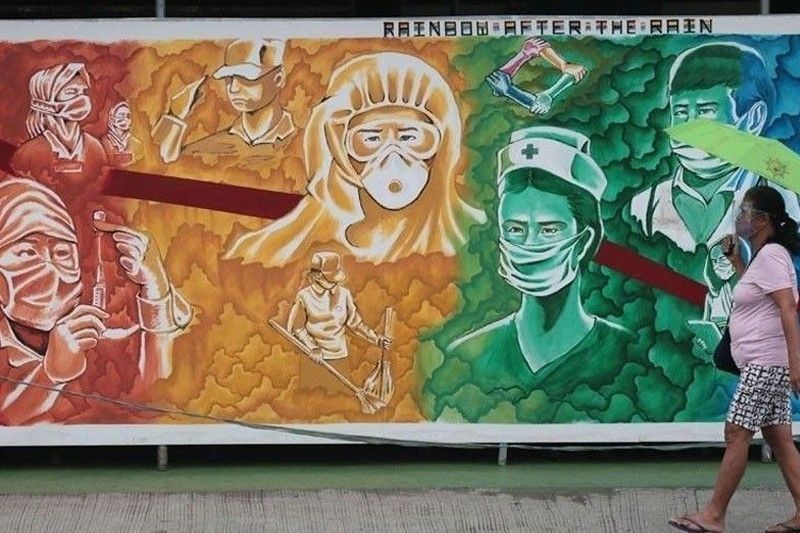 MANILA, Philippines — The Department of Health (DOH) assured the public yesterday that it is working to expedite the payment of P1 billion COVID-19 sickness and death compensation for eligible health care workers and support staff.
In a statement, the DOH said it had already issued Joint Circular 2022-0002 with the Department of Budget and Management for the release of the P1.08-billion benefits.
The benefits are for the health personnel in all public and private health facilities who "were infected by the virus and/or died while fighting the COVID-19 pandemic while in the line of duty."
The amount of P15,000 shall be provided to those who were ill with mild to moderate COVID-19 infection, P100,000 for severe or critical cases and P1 million for the legal heirs left behind by those who died in the line of duty.
Beneficiaries include both medical and health allied personnel who provide direct health care to patients, and also technical, administrative, and support staff within the health facilities.
Also covered are clinical consultants, resident physicians and fellows in training, duly accredited volunteer workers, including "but not limited to swabbers, vaccinators, encoders, bar coders, contact tracers, and ambulance drivers, as well as Barangay Health Emergency Response Team members and barangay health workers provided they are assigned to health facilities or health-related establishments."
The coverage period is from Jan. 1, 2022 until the state of public health emergency throughout the country is lifted.
Caution
Rep. Joey Salceda, chairman of the House ways and means committee, yesterday offered some caution for presumptive president Bongbong Marcos, whose government will have to observe belt-tightening measures to recover from the COVID-19 pandemic and pay off the country's huge debts.
"The incoming administration will need around P326 billion in new revenues every year to cover both principal and interest payments due to debts incurred during the pandemic," Salceda projected. "And of course, the P326 billion figure relies on current interest rates. To keep them at this level, we need to show our creditors we are in good fiscal standing. So tax policy reform is really our best option."
Salceda also urged Marcos to "use his supermajority in both mandate and congressional alliances to enact smart, efficient tax and economic policies to address this debt overhang."
CHR lauds Z benefits
Commission on Human Rights executive director Jacqueline Ann de Guia lauded yesterday PhilHealth for providing financial benefits for women with cancer and other gynecological issues under the Z Benefit packages.
Philippine Health Insurance Corp.'s Z Benefit packages cover some gynecologic illnesses, which include early stage breast cancer (stage 0 to III-A). Coverage amount is P100,000 inclusive of surgery and chemotherapy, among others.
Women with cervical cancer can also avail themselves of a PhilHealth benefit package amounting to P125,000 or P175,000 based on treatment options.
Other benefits cover treatment for gynecological problems including ovarian cystectomy, vaginal hysterectomy, dilatation and curettage, and mastectomy. – Delon Porcalla, Pia Lee-Brago