'No special Aussie treatment for BBM family during visit'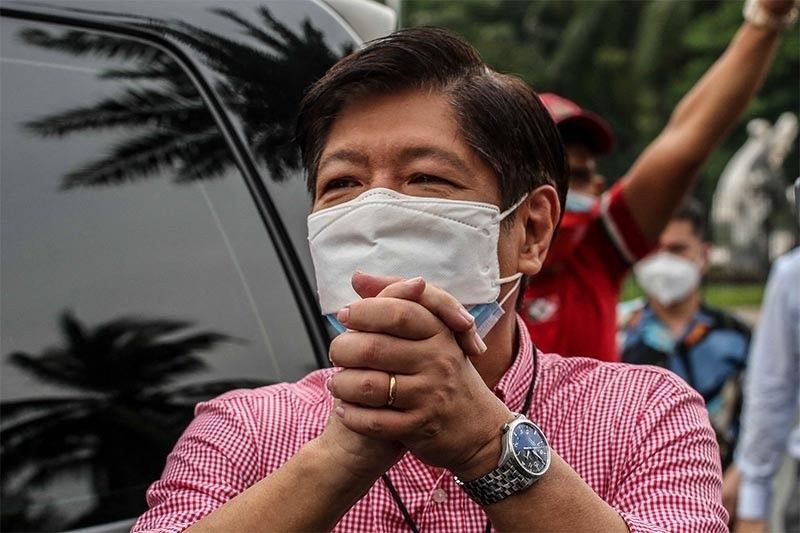 MANILA, Philippines — No official arrangements and no special accommodation were made for presumptive president Ferdinand "Bongbong" Marcos Jr. since his trip to Australia was a private one, according to Australian Ambassador Steven Robinson.
Robinson on Tuesday said the Australian embassy in Manila was unaware of other details aside from the visa requirements.
Marcos' trip, he added, is "in no way official, no way formal."
"It was a private trip initiated by the presumptive president. He's on a private trip. As far as I'm aware, there's no accommodation sorted. We never had any part in there," Robinson told reporters at a reception he hosted at his residence in Makati City.
"Beyond getting visas in order to get to Australia, the presumptive president's trip is no way official, no way formal, so good luck to him, everyone should visit Australia," he added.
The ambassador said no meeting was arranged between Marcos and Australian Prime Minister Scott Morrison.
"I don't think there's anything set up. This is a private trip, this is not coordinated by us," Robinson said.
The Sydney Morning Herald on Tuesday reported that Marcos made a trip to Australia.
The report said the 64-year-old flew to Melbourne, where his youngest son Vincent is said to enroll at the University of Melbourne.
Strategic partner
After reaffirming commitment to elevate their diplomatic ties, the Philippines is seen to accede to become Australia's strategic partner.
Robinson said the Philippines and Australia are set to elevate their bilateral relationship to a strategic partnership at the "end of the year."
"What they did in August 2021 was to set up a pretty ambitious program, which talked about the areas of development that were involved in: peace building, economic recovery, trade, security cooperation and the like. And what that has resulted in is that we're going to elevate our bilateral relationship to what's called a strategic partnership," Robinson said at the same reception.
"It means we're going to do more and more together. That's very significant, the way in which we regard the Philippines as a close partner. And so I'm really pleased that we're going to get to that at the end of this year," he added.
The partnership between the Philippines and Australia has continued to grow and build from strength to strength with the bilateral relationship centered on development, education, defense, people-to-people links and trade and investment, according to the envoy.
During the Philippine-Australian 2nd Foreign Ministry Consultations (FMC) in February in Manila, the first held face-to-face after the virtual inaugural one held on Aug. 4, 2020, the two countries reaffirmed their commitment to elevate ties.
"We are in an excellent position to elevate relations to a Strategic Partnership," said Australian Department of Foreign Affairs and Trade First Assistant Secretary Ridwaan Jadwat, who co-chaired the FMC as part of the combined efforts of both countries to bolster ties across all areas.
Jadwat noted that the extensive discussions during the meeting demonstrated the depth and breadth of relations between the two countries.
Foreign Affairs Secretary Teodoro Locsin, Jr. met with Australian Foreign Minister Marise Payne on the sidelines of the Association of Southeast Asian Nations (ASEAN)-G7 Foreign and Development Ministerial Meetings in Liverpool, United Kingdom on Dec. 11 last year.
Both sides reaffirmed their commitment to elevate Philippine-Australian relations from a comprehensive partnership to a strategic partnership after 75 years of diplomatic ties.
Locsin also congratulated Australia for becoming a comprehensive strategic partner of the ASEAN.