PAGASA confirms cloud seeding over Angat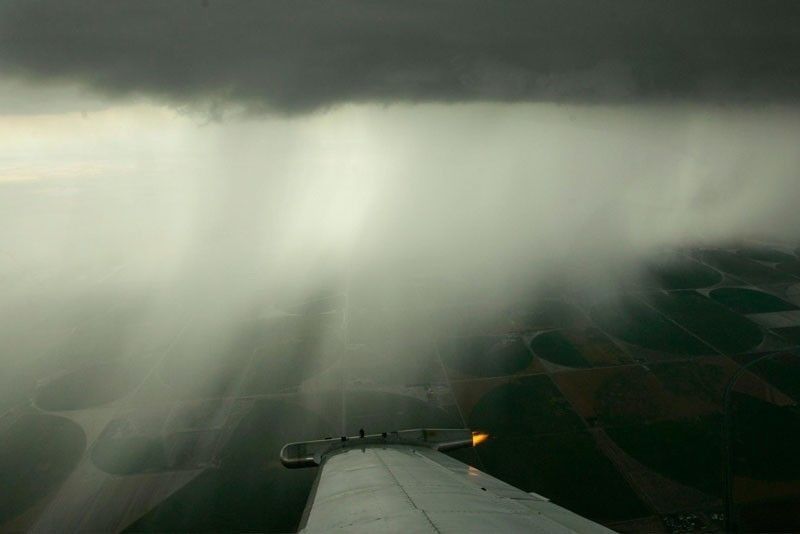 MALOLOS, Philippines — The Philippine Atmospheric, Geophysical and Astronomical Services Administration (PAGASA) has confirmed that cloud-seeding operations are being conducted over the Angat watershed in Bulacan since March 21.
The cloud-seeding operations were intended to raise the receding water level at the Angat Dam.
The dam serves as a primary source of potable water for Metro Manila households.
Records from the Bulacan disaster risk reduction management office showed that the water elevation of Angat Dam was at 190.94 meters as of yesterday morning.The figure is only 10.94 meters above its minimum operating level of 180 and 21 meters below its end of the year normal high water level of 212.Vic Malano, PAGASA administrator, said the cloud-seeding operations would run until April 15.He said the organizing agency of the cloud-seeding is the Manila Waterworks and Sewerage System and is funded by Maynilad.
Other participating agencies included PAGASA, Philippine Air Force and the Bureau of Soil and Water Management."The aircraft being used for the operations belong to private company Fliteline, while the seeding agent is salt," Malano said. He said PAGASA sent a mobile rainwatcher equipment at the Angat watershed area, which is being used to locate clouds that are best for seeding.