Kontra Daya: 70% of party-list groups questionable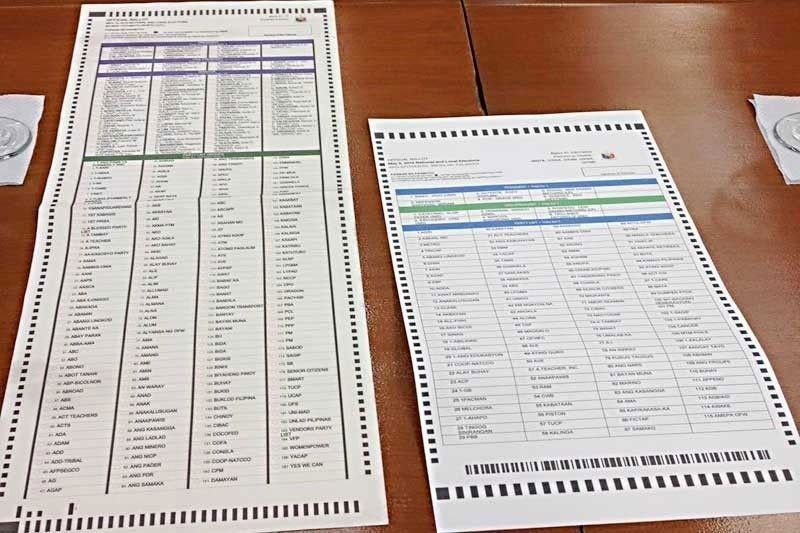 MANILA, Philippines — Election watchdog Kontra Daya has flagged at least 122 party-list groups – or around 70 percent of the 177 listed in the May 9 elections – for allegedly being identified with political clans and big business with unknown or unclear advocacies and representations.
In a lengthy statement, Kontra Daya said that its team of researchers has analyzed the profiles of the 177 party-list groups, focusing on their declared advocacies, track record in public service and background of their party-list nominees.
Kontra Daya's record showed that at least 44 party-list groups are controlled by political clans, 21 have connections with big business while 34 were found to have unknown or unclear advocacies and representations. At least 32 have connections with the government or military while 26 have incumbent local officials running as party-list nominees and 19 have pending court cases or criminal charges.
The list of party-list groups questioned by the Kontra Daya is available on its official Facebook page.
The Kontra Daya said that the Commission on Elections (Comelec) should explain "why it continues to allow dubious groups to hijack the party-list system, depriving marginalized groups from having a voice at the House of Representatives."
Comelec spokesman James Jimenez was not available for comment as of yesterday afternoon while the office of Comelec acting Chair Socorro Inting told reporters in a Viber message that the commissioner refused to comment on the issue "since it would be useless."