Comelec earmarks P864 million for election paraphernalia
February 4, 2022 | 12:00am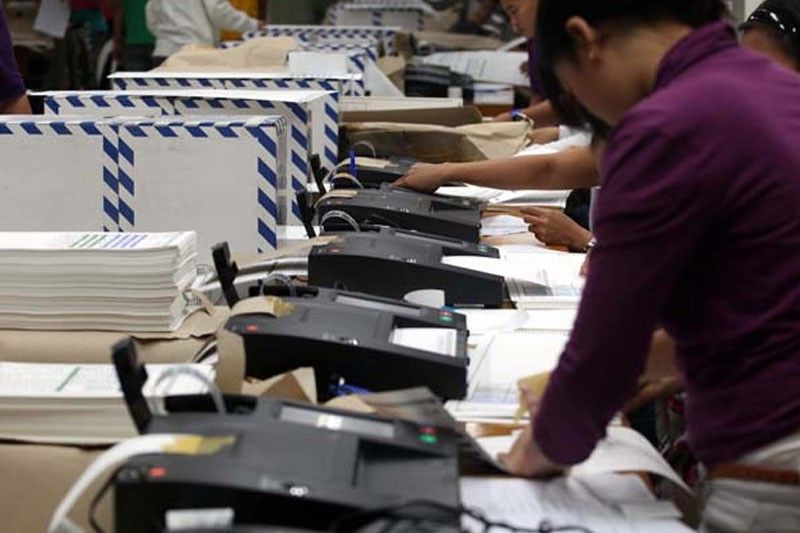 MANILA, Philippines — The Commission on Elections (Comelec) will again bid out contracts for the lease of optical mark readers (OMR) and supply of SD cards to be used in the May 9 elections.
The poll body announced the holding of a second bidding after declaring the previous one in September a failure when the lone bidder withdrew its bid.
An invitation to bid posted on the Comelec's official website stated that P864,024,067 has been earmarked for the lease of 10,000 units of OMR and the acquisition of 10,000 pieces of main and wormable SD cards.
Interested bidders are instructed to visit the Comelec's website for more details. No date was given for the second bid.
The Comelec increased the budget for the undertaking – from P263.520 million – following the withdrawal of Smartmatic Total Information Management Inc., which cited insufficient funding for the contract.
Smartmatic said global shortage in electronic parts has significantly pushed prices by as much as 25 percent. Furthermore, pandemic-related travel restrictions have also pushed up logistics costs dramatically, according to Smartmatic.
Meanwhile, Comelec spokesman James Jimenez said he is preparing to submit his courtesy resignation, with the designation of Commissioner Socorro Inting as new chair of the poll body following the retirement of Sheriff Abas.
At a virtual press conference yesterday, Jimenez stressed that his courtesy resignation has nothing to do with the controversy involving retired commissioner Rowena Guanzon and incumbent Commissioner Aimee Ferolino-Ampoloquio.
"I am going to submit my courtesy resignation as a designated spokesman to the acting chair to give her the opportunity to make the designation herself. So it's a time of great change in the Comelec as well," Jimenez told reporters.
"I do it every time there is a change in chairmanship whether it's actual chairmanship or acting chairman. I offer my courtesy resignation as spokesperson," he added. He said that he is willing to get reappointed.
New deployment
As the official campaign period nears, the Philippine National Police (PNP) said it would deploy police officers from the national headquarters and regional offices in areas where they are registered voters to ensure the availability of more personnel for deployment in the elections in May.
"We will include the personnel in the national headquarters, in the regional headquarters at ibababa namin sila kung sila sila botante," PNP chief Gen. Dionardo Carlos said at the launch of Kasimbayanan for Peaceful and Safe 2022 Elections at Camp Crame.
Carlos said the deployment of police officers from the national and regional headquarters would ensure enough personnel to serve as quick response forces on election day.
"We will have more policemen on the ground," Carlos said. The PNP and the Armed Forces of the Philippines have joined forces with other government agencies to ensure peaceful, orderly and transparent elections on May 9. – Janvic Mateo, Emmanuel Tupas