House bill seeks gender equality in Philippine sports
December 19, 2021 | 12:00am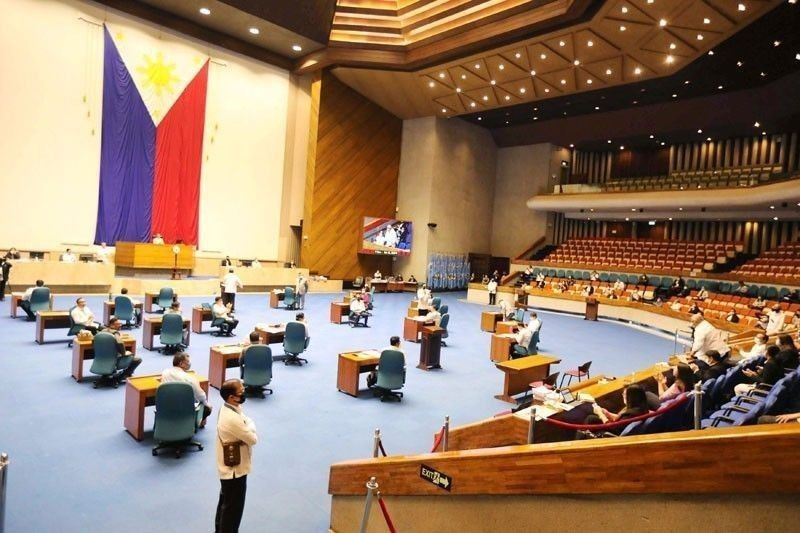 MANILA, Philippines — A measure has been filed in the House of Representatives seeking equality between male and female athletes in terms of opportunities and prizes in tournaments.
House Bill 8530, filed by Camarines Sur Rep. LRay Villafuerte, proposes gender equality in Philippine sports by granting women equal opportunity to athletic scholarships and prizes.
The bill specifically seeks to mandate equal offers for male and female athletes on scholarships and prizes and to task schools, colleges, universities or any other learning institutions to take into account the gender of its total student population in granting athletic scholarships.
"There shall be no pro rata representation of women in the athletic scholarship program based on the percentage of women in the whole student population," Villafuerte explained.
"No sport event or tournament will offer or award a different sport prize, with respect to its amount or value, to women and men winners.
Provided that, the said tournament, contest, race, match, event or game is open to both sexes; Provided further that, the sport event or tournament is divided into male and female division," the bill stated.
Villafuerte, a former deputy speaker, also proposed penalties for violations of the bill's provisions.
Apart from HB 8530, Villafuerte also pushed for two other related measures that will benefit Filipino athletes.
HB Nos. 1962 and 9338, which both aim to grant retirement, health care and death benefits to Filipino professional athletes who have won awards in international sports competitions, were recently approved by the House committee on youth and sports development.
The measures received support from the Games and Amusements Board (GAB), Philippine Sports Commission (PSC), Philippine Charity Sweepstakes Office (PCSO) and Philippine Health Insurance Corp. (PhilHealth).
On the other hand, HB 10364 seeks to protect the rights of sports men and sports women to represent the country as part of the national team and provides penalties for violating its provisions.
The bill states that it is the right of an eligible athlete to try out, train and participate in international sports competitions and represent the country as part of the national team.
Employers, educational institutions, athletic associations, sports organizations and clubs have the duty or responsibility to allow an athlete to try out, train or to participate in international sports competitions, provided that such decision to represent the country as part of the national team is the athlete's own free will.
The bill also enumerates several prohibited acts and their corresponding penalties, which include, among others, the refusal to release a student-athlete to the national team to try out, train or to participate in international sports competitions; and revocation or withholding the benefits of the scholarship of a student-athlete, without cause, which may include the non-payment of tuition and other miscellaneous fees covered by the scholarship granted and other monetary and non-monetary benefits.
"These bills will complete the fitting tribute to our athletes who bring pride and honor to our country. These measures along with the grant of benefits to them and the law establishing the National Academy of Sports (NAS) show that they will never be forgotten for their contributions to nation-building," explained Villafuerte.